Cardi B is opening up about the pressure to deliver her second album.
Cardi B just became the first female rapper to grace the cover of American Vogue, and she's sharing the spotlight with her adorable daughter, baby Kulture. In the January 2020 edition, the "Be Careful" rapper opens up about motherhood, her marriage with Migos band member Offset, and the pressure she feels to deliver her sophomore album. Cardi's debut LP Invasion of Privacy earned her a Grammy award for Best Rap Album in 2018, and now the Bronx native says she's worried if her content will connect with her fan base the same way since she's grown as an artist and as a person.
Cardi told Vogue that it was difficult hearing the backlash after her 2019 single "Press" didn't do as well as we would expect coming behind successful hits like "I Like It," and "Bodak Yellow." "I thought 'Press' was fun and it was gangsta, and then because it didn't perform as good as my other songs, people was like, 'Oh, she's a flop; oh, she's dying out," she explains. "This whole year has just been a lot for me. I feel like people are just so tired of me winning. I will look for my name on Twitter, and it's like hate tweets, hate tweets, hate tweets."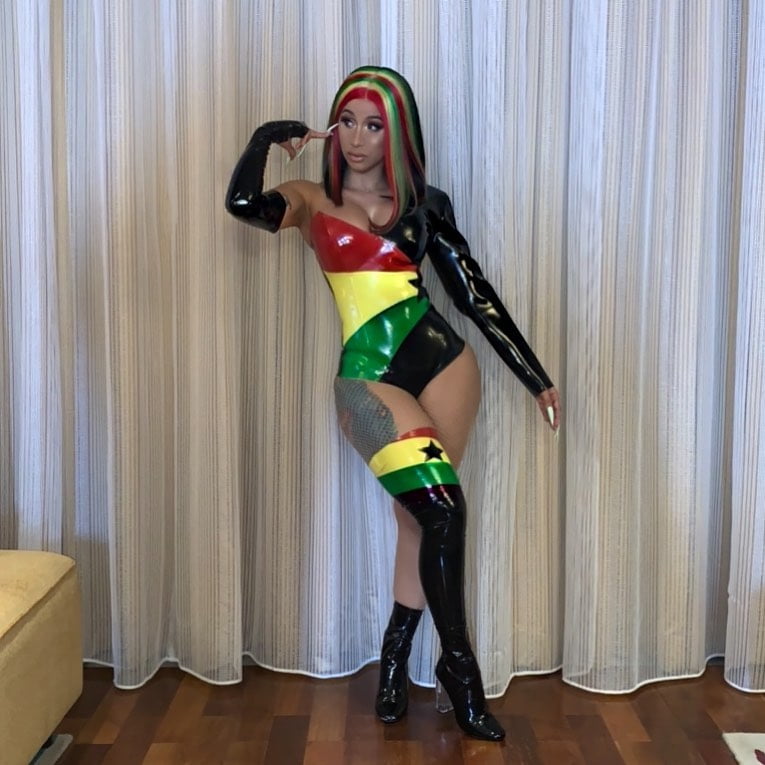 Julie Greenwald, the Chairman and COO of Atlantic Records, told Vogue that her team has to come up with a special strategy to market Cardi B's sophomore effort considering the fact that she blew up so fast with her first effort. "It's not the typical artist rollout, where the second or third is where you run all the bases," Greenwald said. "Cardi hit an out-of-the-park home run on her first album, and she knows there will be a lot of people waiting for the next one with their arms crossed. But she is incredibly driven. With the first album, that year, she did everything we asked her to do—every radio visit, every television show, every press interview. Nothing was given."
Our fourth January cover star is @iamcardib! With motherhood, a new album, and ever-escalating fame, how does Cardi B handle the pressure? Without apologies: "It's hard for me to be soft, period," she tells us (among other things). Read the full profile: https://t.co/Z2VPvVDI1W pic.twitter.com/P9pa9Bcbya

— Vogue Magazine (@voguemagazine) December 9, 2019
Cardi said she knows the bar she set for herself and hopes that fans will still connect with her content. She's now a mother, a wife, and most of all — rich. "The first time it was just me being myself," she said. "I didn't even care if people was gonna like it or not. … So it's scary because it's like, now you got to top your first album, and then it's like, damn. I wonder if people are gonna relate to the new things, to the new life, to the new sh*t that I gotta talk about now. Music is changing."
Greenwald assured fans that although the content may change, she's still the same Cardi B that we've all grown to know and love. "I think people respond to her because they know she's not singing about something she isn't. She's going to keep putting herself and her experiences in her music. Now that will include motherhood, her travels, her struggle to maintain her identity as a girl from the Bronx while living this fantastic life. She will show you all the sh*t that's involved in being famous." Cardi has hinted at calling her second album, "Tiger Woods." The 27-year-old MC has yet to reveal a release date but promised new music for 2020.
You can read Cardi B's full interview with American Vogue here.
Cardi B Becomes The First Female Rapper To Cover American Vogue. pic.twitter.com/IRFG2sUAEP

— Karen Civil ?? (@KarenCivil) December 9, 2019