Bounty Killer says Vybz Kartel and Beenie Man are "Kings" of dancehall, but there can only be one reigning king.
Are our eyes deceiving us, or has Bounty Killer admitted that both Beenie Man and Vybz Kartel are kings of the dancehall? While we would have loved to see the general pick a specific side, it seems the Killer is keeping things political and branding the two dancehall legends as kings in their own right. Bounty posted a throwback photo to his Instagram account showing his once longtime rival, Beenie Man, his protege turned enemy Vybz Kartel and himself standing on stage.
He captioned the image, "Di Gaad and di Kings waiting for the comparison so garrison." The Gaad is seemingly a direct reference to Bounty Killer, who calls himself the Grung Gaad. The term Gaad is the Jamaican word for a God who is higher in status than a king. Perhaps Bounty is saying that he birthed or helped to fuel the careers of both the Beenie and Kartel, and therefore should be kept in mind any comparison is being made.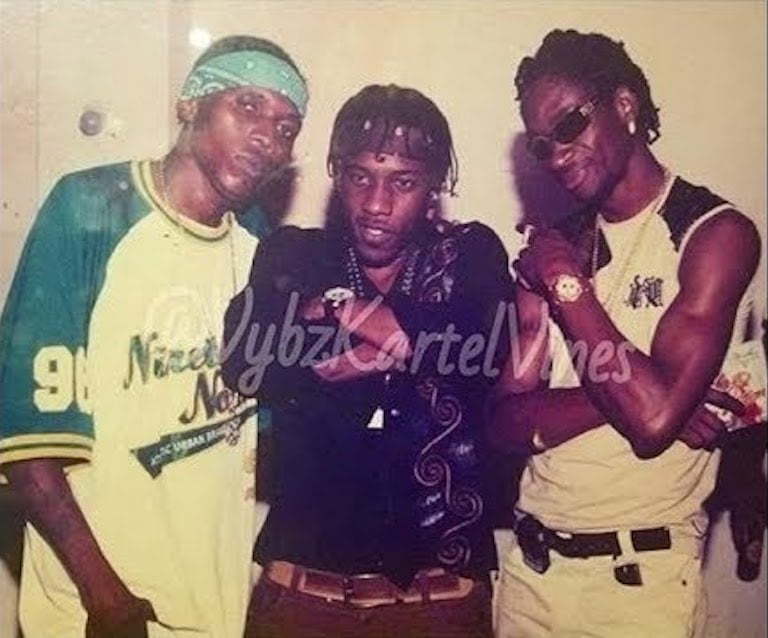 There have been many debates about who is the real King of the Dancehall with many artistes stating their claim to the throne. Artistes like Yellow Man, Beenie Man, Vybz Kartel, and most recently, Masicka, have all claimed to be king of the genre.
Beenie Man recorded his first song back in 1981 and has since been a staple in the industry, with his career spanning approximately 4 decades. As an appreciation for all the work done over the years, he was crowned King of the Dancehall at the 2009 staging of Reggae Sumfest. To top things off, the artist has been sporting the King moniker since the 90s and even has the word King in his social media handle.
The argument brought forward by many critics bashing Beenie is that he is not currently putting out the level of work he once did. Beenie did have some words for his naysayers back in February of this year when he posted an image and caption urging dancehall fans to take a trip down memory lane. He posted, "1995 before social media, streaming platforms, and digital media. Then and now. [Crown emoji].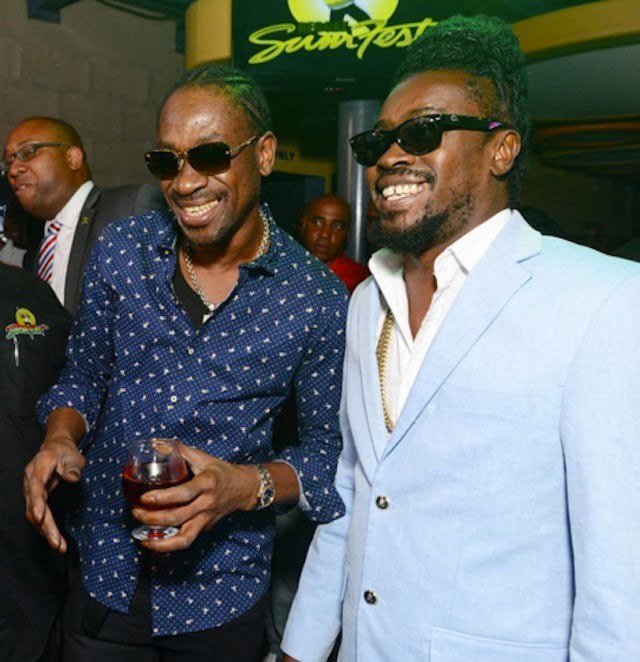 Shouldn't the dancehall fans be the ones to crown who is king?
The dancehall landscape is a bit more accepting of Vybz Kartel occupying the King of Dancehall throne. Many overseas entertainers, newsrooms, and fans have dubbed Vybz has the greatest lyricist they have seen. He remains one of the most prolific artistes in the business and maintains his presence even while being locked away for almost a decade. Furthermore, Kartel refers to himself as King of the Dancehall and even released a 2016 album of the same title.
With both artistes boasting so much success, it is definitely understandable if Bounty does not want to choose sides.
An interesting question to ask in light of this debate is, can there be two crowns?
One suggestion would be to grant Beenie the crown for the old school dancehall. Meanwhile, Vybz Kartel would rule over the current domain. Sadly, taking the route may result in a huge brawl between the fans of the new school, as other acts such as Masicka and Aidonia are already stating their claims for the throne.

It seems not everyone is happy with the Bounty's move to highlight Kartel and Beenie as Kings. One Bounty fan left a very passionate comment, "General big woman ting me and most a your fans dem nuh like fi see da suppem deh weh you a big up and a highlight b**ty man kartel who diss you up di wickedess way..and nuh badda come tell we nutten bout nuh let by gones be by gones we nuh deh pon dot..a we affi a defend your ting inna di streets everyday..general just shelf da traita disloyal bwoy deh rebrand and reinvent your ting and take over back dancehall..killa we nuh waan hear nuh fu**ry..a we a your fans and a dat we want..make dutty plaza people dem big up and defend plaza don."
What are your thoughts on Bounty's caption, can we compare these three dancehall giants and if your answer to that is yes, who would walk away as the supreme ruler?