NBA YoungBoy has a new girlfriend, and she is a rising rapper name Young Lyric, who is signed to Rap-A-Lot Records.
YoungBoy Never Broke Again is living his best life on house arrest while making the rounds among the young females in the game. Earlier this year, the Baton Rouge rapper was linked to Floyd Mayweather's daughter, Yaya Mayweather, and just recently, he was rumored to be dating Kodak Black's ex-girlfriend, who he bought a brand new Porsche Panamera. There are also some rumors about young rapper Bhad Bhabie, but none of those rumors have ever been confirmed.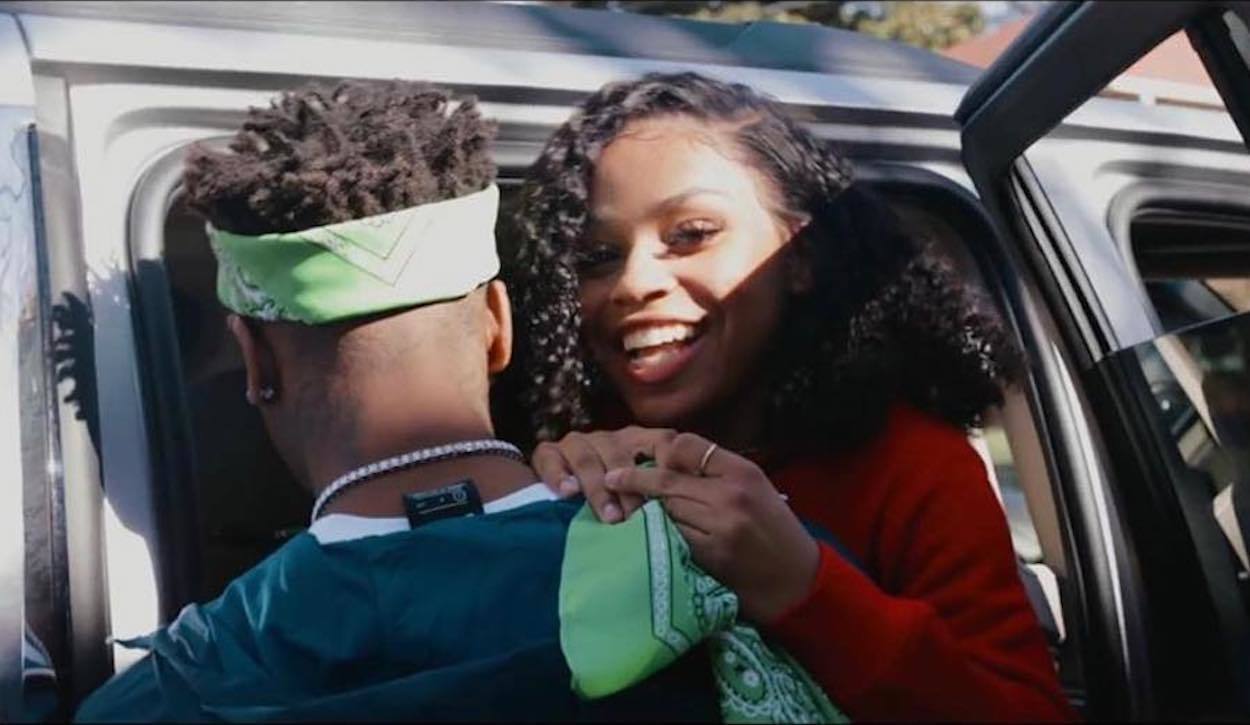 NBA YoungBoy now has a new leading lady in his life. Young Lyric confirmed this weekend that she and YoungBoy are now an item when she posted a serious of photos of the two getting cozy at his home. She captioned the post, "NBAYoungGirl." The "Lonely Child" rapper has been on house arrest since August of this year after he was released from jail. A judge ordered him to serve a year on house arrest for violating his probation.
The Baton Rouge rapper made headlines last week when a leaked song snippet surfaced online of him rapping about contracting herpes from his ex-girlfriend and baby mama Jania. She has since clapped back, calling his claims bogus while saying that he is only rapping about it to sell records. Nevertheless, none of these females linked to NBA YoungBoy seems to care about getting the STD from him.