10K's Elliot Grainge is defending his decision to give Tekashi 6ix9ine a new multimillion-dollar record deal.
Tekashi 6ix9ine may still be awaiting judgment from both the US government and the hip-hop world. However, he still has his supporters, including the man who granted him a two-album extension on his record deal despite all his surrounding controversy. Elliot Grainge, record executive and the son of Universal Music Group chairman-CEO Lucian Grainge, detailed his enthusiastic support for the currently incarcerated rapper during an interview with Variety, calling Tekashi an "addictive, charismatic human being."
Admitting that Tekashi has made "some unfortunate choices," the founder and CEO of 10K Projects record company explained that 6ix9ine's new deal shouldn't be considered a second chance, but instead, "just an opportunity."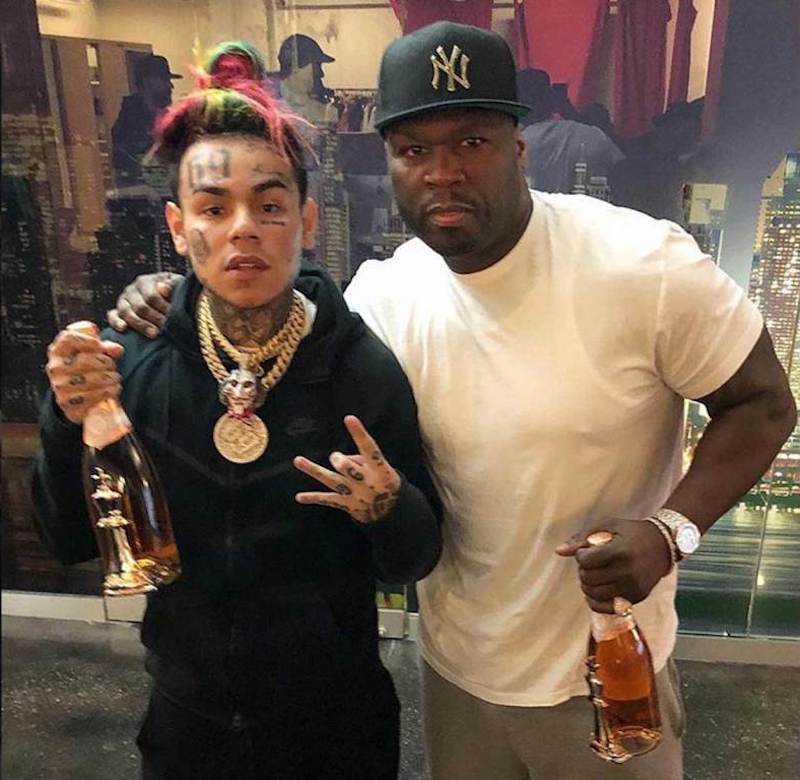 Tekashi 6ix9ine, whose real name is Daniel Hernandez, is set to receive sentencing in his federal racketeering and firearms case on December 18. The rapper and former Nine Trey gang member infamously snitched on his former friends and fellow gang members in an attempt to reduce his own jail time, and according to his attorney, is now asking for an even lighter sentence due to the "critical insight into the structure and organization of Nine Trey" he has provided to the government. Experts predict that Tekashi will be released at his upcoming court date, apparently with plans to head straight into the studio.
Although he may come from a legacy of success in the music industry, Eliot Grainge is determined to make his own way by independently selecting and supporting up-and-coming artists for his label. Tekashi seems like a risky and provocative choice, especially given that 6ix9ine has chosen to refrain from hiring security after his release despite now being a marked man. However, scandal never fails to draw eyes and ears, and it is possible that Tekashi 6ix9ine fans will only multiply due to the drama that surrounds him, potentially making Grainge's decision to extend his contract a savvy business move.