Chris Brown may have just revealed that name of his baby boy, Aeko Brown.
Leave it to celebrities to give their kids some peculiar names. In the Kardashian clan alone, we have a direction (North West), a city (Chicago West), an affirmative answer (True Thompson), and a nightly activity (Dream Kardashian). Cardi B has Kulture, and Jay-Z and Beyoncé are parents to Blue. The latest star to enter their child into the ranks of unique monikers is Chris Brown. Allegedly. Now Chris Brown is a proud father to Aeko.
Although the "Something Real" singer has yet to confirm the birth of his second child — or even the fact that one was on the way! — snoopy fans speculated that the youngest Brown entered the world last week.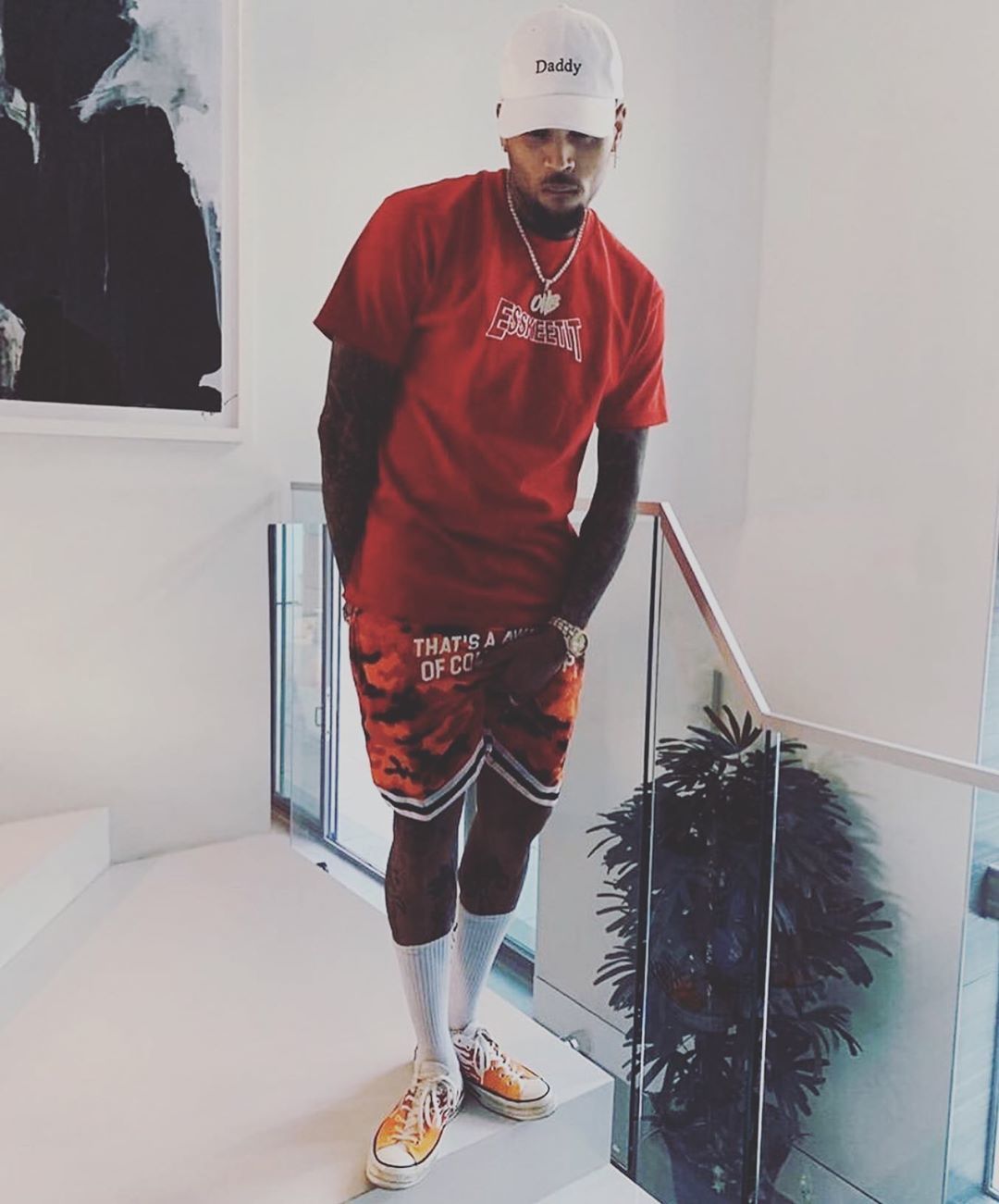 Chris Brown shared a photo of himself to his Instagram, which included the caption, "11-20-2019". Fans assumed that the numerical series referred to the date that his baby boy was born. Adding fuel to the fire, he followed up the post with another that included the word "born."
Brown's rumored on-again-off-again boo, Ammika Harris, shared a post to her Instagram Story, which read, "I was in love, when I first saw you," that very clearly seems to be a message to her newborn son. Now, Breezy fans have their sleuth caps on again as they dissect the 30-year-old's latest post.
Wearing a jacket with "Roro & Aeko" embroidered on the left, the internet has gone wild with rumors that Aeko (pronounced "Echo") is the baby's name, as "Roro" is the nickname for his 5-year-old daughter Royalty. Aeko is a name of Japanese origin that means "rare."
Aeko Brown has a nice ring to it.