Lil Fizz attempted to troll Omarion on the Gram, but seems it backfired.
There was a time when every teenage girl was so "in love" with the all boy band B2K. From Omarion's cute smiles and slick dance moves to Lil Fizz charming boy next door demeanor and the fire in J Boog's eyes, they sure did dominate the boy band era of the 2000s. So we know these boys that grew into men didn't just form a business relationship or friendship, but a brotherhood. People always say they don't have to be blood to be considered family.
So then, why is Lil Fizz trying to play this petty game with himself, because literally Omarion isn't even paying attention?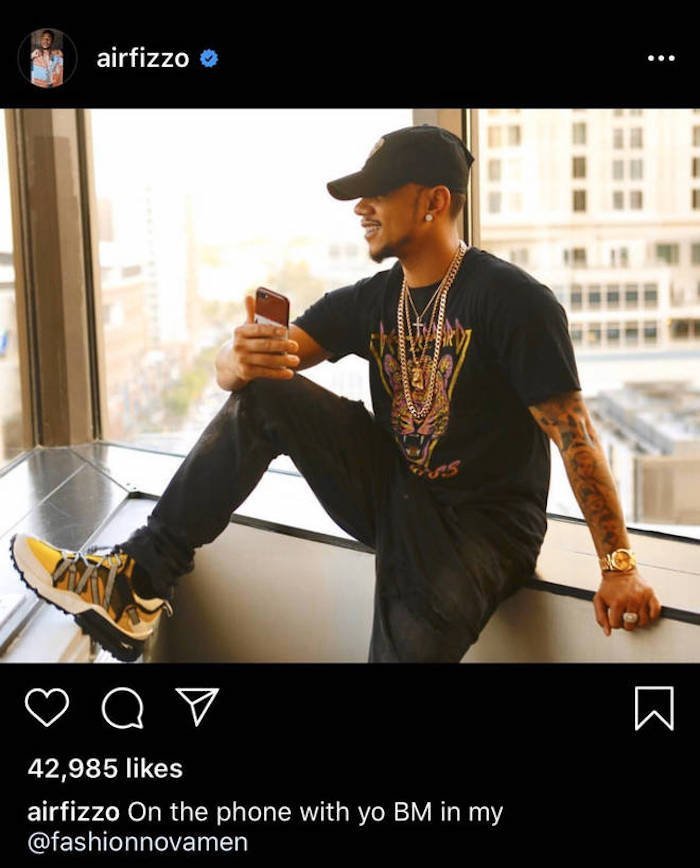 Let's take a walk down memory lane, shall we? The world knows the love and bond that Apryl and Omarion shared that it gave birth to two beautiful offsprings. Relationships are hard work, like a regular 9-5 job, and some will make it, some won't, and after much fight and deliberation, they were not so fortunate. As adults, we all have to move on eventually, right? That's precisely what his baby mama, Apryl Jones, did when she ran right into the hands of Lil Fizz.
Apryl Jones and Lil Fizz have been parading their relationship on social media even in light of the heavy backlash they've been getting for it. Just a few days ago, the former B2K singer posted this photo of himself and Jones kissing while adding a kiss heart emoji. Apryl commented on the post saying, "You make me happy when skies are grey… lol 143."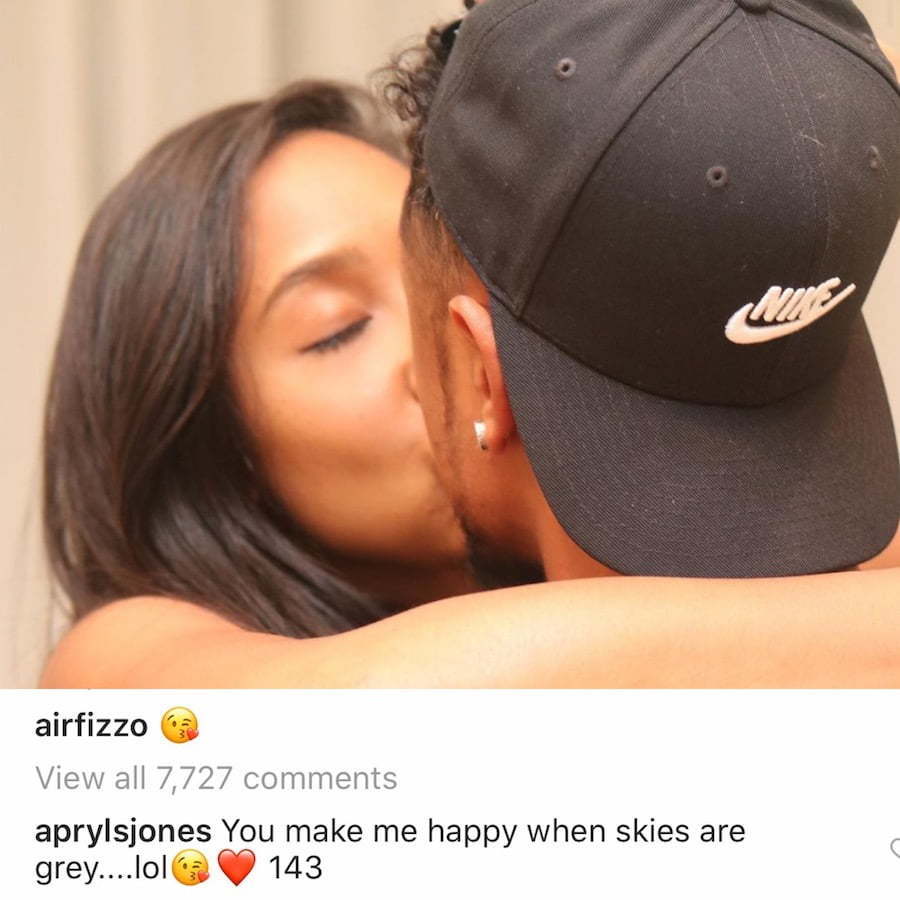 Lil Fizz, in all his level of "maturity," decides to go out of his way and troll Omarion. Fizzure posted a pic of himself on Instagram with the caption, "On the phone with yo BM in my @fashionnovamen." Clearly, he was taking shots at Omarion, who has two kids with Apryl Jones. The big question is, did that shake Omarion's flawless composure? Fizz needs to remember that when you're trolling, you don't try, you do, because he quickly deleted the post maybe after fans started calling him out. Perhaps he could learn a thing or two from 50 Cent.
Omarion didn't even flinch and handled the situation gracefully as usual by just not giving it any attention. In a new interview with Vlad TV, O weighed in on the controversial relationship saying, "I think that if they're happy, then they should be happy."
After this saga, it will be interesting to see if B2K will go on another Millenium Tour.