Lil Fizz and Apryl Jones have finally made things official.
Love & Hip Hop: Hollywood stars Lil Fizz and Apryl Jones have been rumored to be dating for months now. Usually, this wouldn't be big news, but the catch is that Fizz was once a part of B2K with Apryl's ex-boyfriend and father of her two children, Omarion. Fizz's baby mom, fellow LHH star Moniece Slaughter was the first to suspect that the two were hooking up, but up until recently, they denied being anything more than close friends. But it looks like Moniece's instincts were spot on, and Fizz and Apryl officially debuted their relationship status on Monday night's episode of LHH.
Fizz, born Dreux Pierre Frédéric, met up with Apryl for dinner to "show her how much he appreciated her" for supporting him after the passing of his grandmother. He then expressed that he was happy to be done with the Millennium Tour, which forced him to work with Omarion for several months this year, and undoubtedly an awkward situation. Fizz has expressed in the past that he and O aren't particularly friends and only see each other as business partners. Apryl agreed that she isn't friends with Moniece either, and the two felt like they never owed anyone any loyalty.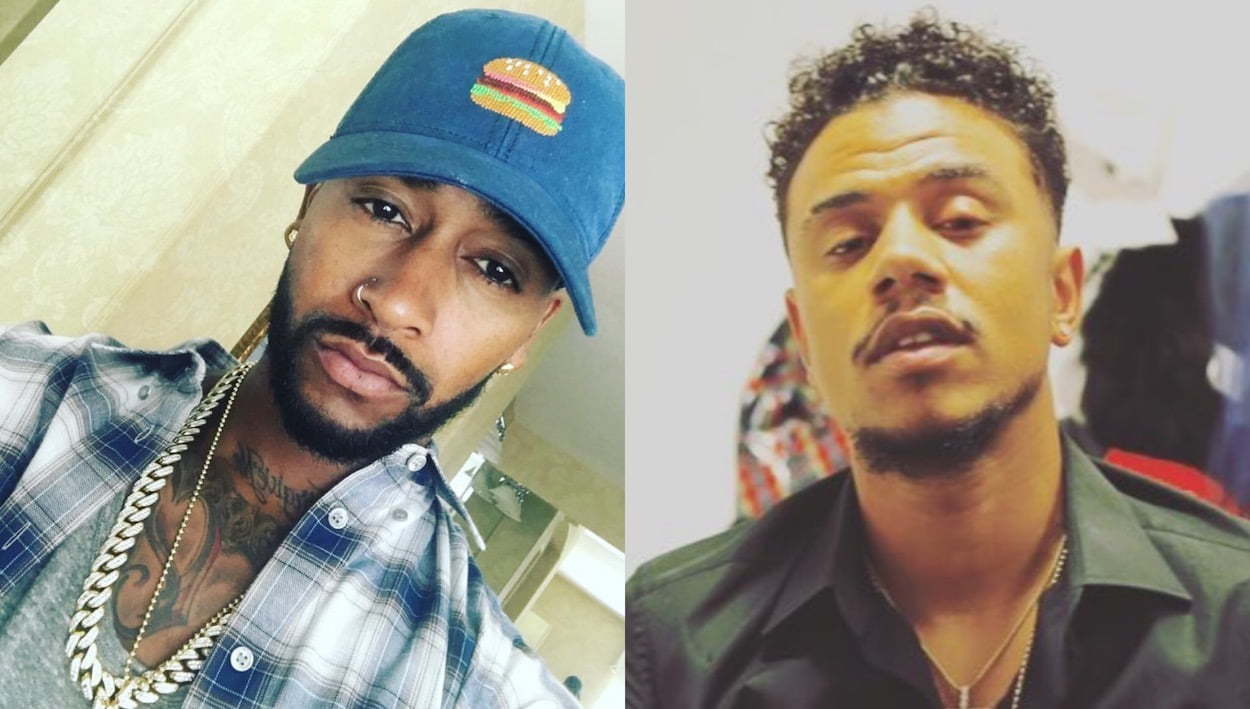 "People are going to create stories if they see me with any guy and at this point," Apryl said during the episode. "I don't give two sh*ts. I don't live my life for the internet, I do what the f**k I want to do. I'm a grown a** woman." Fizz agreed that he is not bothered by the public perception of him dating his ex-bandmate's baby mother. Apryl said they had no intention of getting in a relationship, and it just so happened to work out that way. "When you came in, my life was upside down. You were there for me, and people don't understand that."
Afterward, Fizz officially asked her to be his girlfriend, a move we pretty much all saw coming and was probably in the works for a while now. "I'm sure people will have their opinions about me trying to make this relationship official after the tour, but it is what it is," he said. "Timing is everything, and I can care less what people have to say."
The two shared their first public kiss right then and there. Lil Fizz has dated at least five different women since joining the LHH cast in 2014, including actress Tiffany Campbell, Nia Riley, Nikki Mudarris, and Kamiah Adams.
You can watch Fizz's official boyfriend proposal below.
Now that the tour is over, Fizz + Apryl make things OFFICIAL…? Are you happy they finally got real about what's been goin' on? #LHHH pic.twitter.com/UEj9UIyGLg

— VH1 (@VH1) October 22, 2019