Hip-Hop artist Tay-K has been indicted for another murder. The rapper could be looking at a death penalty.
Has it become the norm for rappers to be constantly engulfed in legal trouble? Tay-K, whose real name is Taymor McIntyre, was convicted of murder following his involvement with a home invasion and robbery from back in July 2016. The rapper was 16-years-old at the time of the incident but was still tried as an adult. Tay-K was found guilty on July 19 of this year, sentenced to 55 years in prison for the murder of 21-year-old Ethan Walker and is currently awaiting trial. The man actually responsible for shooting the victim got his life sentence last year.
According to the Bexar County District Attorney's Office, Tay-K is now charged with intentionally shooting and killing a 23-year-old Mark Anthony Saldivar during another robbery that happened in 2017. The teen was still 16-years-old when he allegedly committed this murder as well.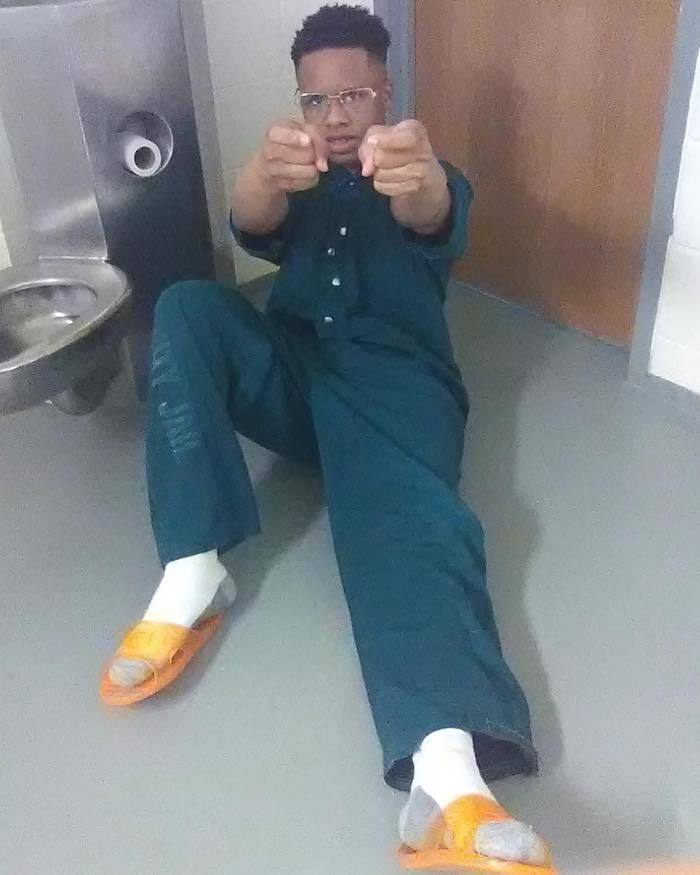 Tay-K's sister has been publicly defending the young rapper ever since news of his sentencing emerged. She juxtaposed the injustice that was the Amber Guyger case with what she claims is a case of an innocent teenage rapper. "Just so y'all know what white girl just got 10 years for a murder that she did commit, by walking into this mans HOME," Tay's sister wrote on her social media. "Meanwhile they just convicted my brother of murder and sentenced him to 55 years for a murder he did NOT commit because 'he should have anticipated it.' He should have anticipated that someone else would pointlessly pull a trigger in a situation that it was not necessary."
We completely empathize with the young boy's family members, but many argue that Tay-K not technically being the one who committed the heinous crime does not make him innocent. In the prosecution's defense, though it's not confirmed that it played a part in the sentencing decision, the young convict sang about it shamelessly. In between his stints in jail, Tay-K evaded law enforcement by fleeing San Antonio. He released the biggest hit of his career while on the run and called it "The Race." "F**k a beat, I was tryna beat a case / But I ain't beat that case b***h I did the race," Tay-K rapped in 2017. Obviously, authorities eventually caught up to the 19-year-old rapper who is currently being detained at the Bexar County Adult Detention Center in San Antonio, Texas, as he awaits trial.
Rapper Kodak Black was also recently slapped with two additional felony charges while already serving time. It's safe to say no one is fond of the new trend with young rappers living outside of the law.