Tay-K was found guilty of murder and is now facing life in prison.
The teenage rapper could spend the rest of his life behind bars after a jury convicted him of murder on Friday, July 19. The jury deliberated for four hours after the prosecution and defense teams rested their case yesterday. This conviction is particularly problematic for Tay-K who was hoping to beat the case to return to his blossoming rap career. It is also important to point out that Tay-K 47, whose real name is Taymor McIntyre, was tried for capital murder.
McIntyre's murder trial began on Tuesday of this week where a number of star witnesses testified against him including his victim's girlfriend who relayed what went down on the night of the home invasion robbery that claimed the life of 21-year-old Ethan Walker. According to the Star-Telegram, the jury also found Tay-K guilty aggravated robbery for his involvement in the robbery and shooting of Zachary Beloate, who was shot but survived the attack.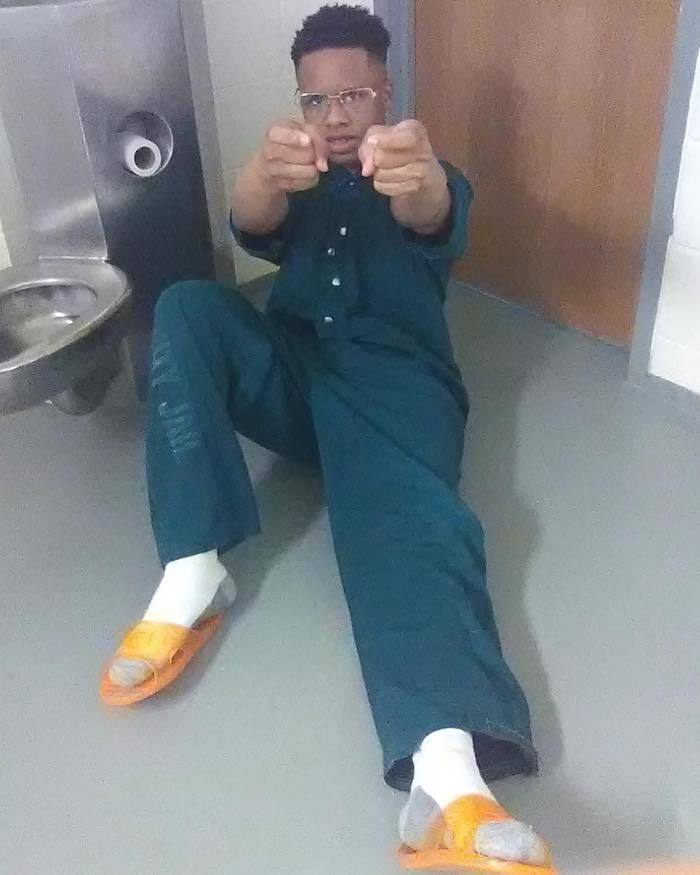 Tay-K had pleaded guilty to two counts of aggravated robbery on Monday. His plea was in relation to the deadly home invasion that took place when he was only 16 years old. However, he pleaded not guilty to capital murder and has now been found guilty.
The rapper's attorney, Jeff Kearney, told the jury that his client willingly participated in a robbery but murder was never part of the plan. "Tay agreed to participate in a robbery," Kearney said. "Tay participated in a robbery."
The case will now continue into determining the sentencing for the rapper who is now facing anywhere from 5 to 99 years in prison. Depending on the judge's decision, the 19-year-old rapper could spend the rest of his life behind bars for his crime.
Tay-K's music has increased by over 120% this week as a result of the trial.