50 Cent has decided to take a shot at Instagram in a tweet that is seen as a farewell.
Fans thought it was Instagram who brought 50 Cent's trolling game to a celebrated end on the social media platform last week, but the rapper is claiming his dismissed his own account. Fifty has made a whole career out of trolling people on the gram, and he's done it shamelessly and with little regard for his subjects. Recently when the G-Unit rapper's Instagram account got deactivated, it was suspected that Instagram did the deed themselves because let's face it, it would bring so much closure and so much justice for many people.
Almost immediately following the disappearance of the @50cent Instagram handle, the rapper migrated his new passionate career to Twitter. Since then, the social media birdhouse has been the new home for Fifty's incessant trolling.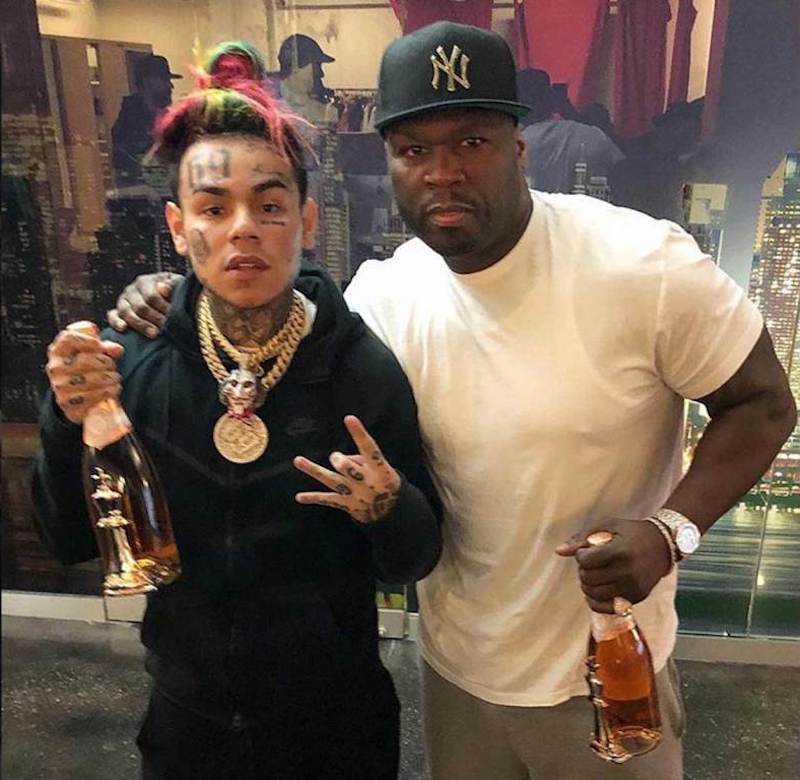 50 Cent was live in his new showroom @50cent on Twitter this Sunday afternoon when he made the announcement that shocked many. Alongside a photo he tweeted of a news story that suggested he got his account deactivated for his insensitive jokes about Naturi Naughton, one of the lead actresses in his TV series Power, Fifty wrote, "LOL Im cool with all these false report, if you don't know why something happens you can't just make some sh*t up smh I turned my own IG page off SUCKERS. #LeCheminDuRoi #bransoncognac," the TV producer said.
I like twitter better then IG right now follow me over here. #LeCheminDuRoi #bransoncognac pic.twitter.com/zlFacgdQPO

— 50cent (@50cent) November 17, 2019
Fans are reluctant to believe that Instagram didn't have a say in one of the most popular accounts being deactivated, but if the man says he did it himself, then he is innocent until proven guilty, right? Fifty recently tweeted, "I like twitter better than IG right now follow me over here," on the social media platform. Perhaps his new residence is just for a change of scenery. Do you think Fifty's trolling account on Instagram will ever again see the light of day?
?LOL Im cool with all these false report, if you don't know why something happens ? you can't just make some shit up smh I turned my own IG page off SUCKERS. #LeCheminDuRoi #bransoncognac pic.twitter.com/Nh62IItpq8

— 50cent (@50cent) November 17, 2019