King of the trolls 50 Cent is lights out on Instagram, but he is taking his trolling to Twitter.
By now, you've probably heard that 50 Cent is no longer on the Gram, and if you hadn't known, well, now you do. Sadly, the rapper did not leave any cookie trails or evidence as to why his Instagram account is no longer active. The G-Unit spitter's IG account disappeared on Wednesday as if it never existed. However, if you go over to Twitter, you will see him very active on that platform as if the world isn't aware that his IG page was deleted. Neither did he addressed the situation.
50 Cent's most recent victims include r&b singer Tank, who he renamed "Suga Tank" after the singer said he does not consider men experimenting with other men to be gay. We know Fifty is savage and this was put on full display when he went for Tekashi and his girl during his well-publicized trial. Jim Jones, who was implicated in the 6ix9ine case, also felt some of the ripple effects from Fif antics. Tekashi 6ix9ine revealed that the "We Fly High" rapper was retired after he was asked who Jim Jones was in court. 50 Cent quickly tweeted, [Laughing emoji] he said Jimmy a retired rapper yo. LOL." His followers quickly caught on, and soon there were hundreds of articles and memes about what he said.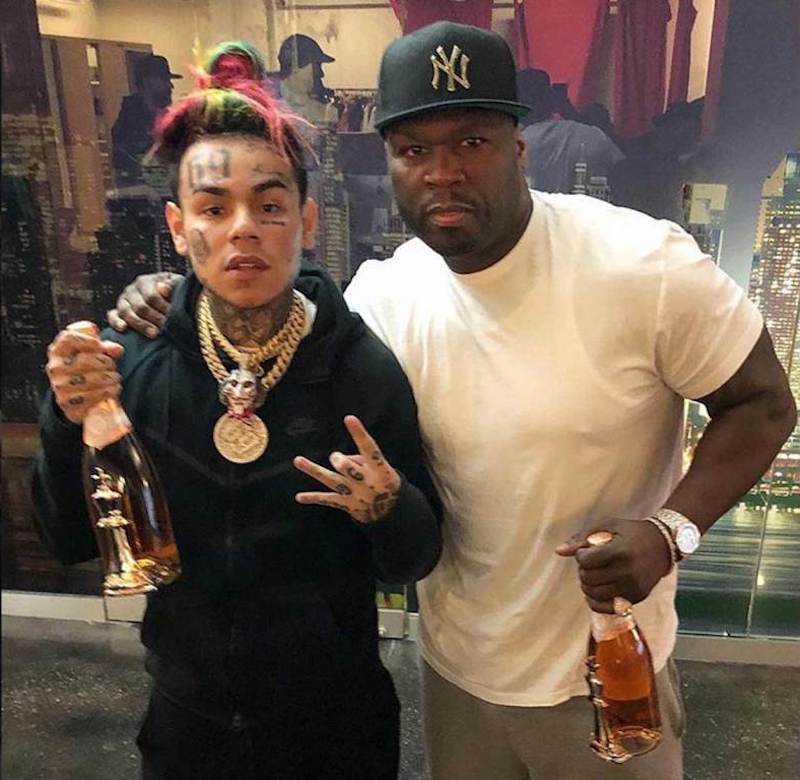 While the list of persons 50 has trolled is a little bit too long to be exhausted here, we could not leave without mentioning longtime rival Wendy Williams. The hip-hop radio personality turned tv talk show host has been at it with 50 for some year. Shots fired at Wendy include his vicious before makeup and after makeup comparisons of Wendy. Sadly, the before makeup pic was of someone wearing a zombie outfit. We are happy to report that it seems the beef was put to bed back in September when Fif gave the okay for Wendy to enter the "Tycoon next time."
With all the carnage left by 50 when he trolls, it is a little hard to pinpoint the one thing that may cause his account to be deactivated. Maybe he just wants to take a break from the platform, or it could be something like a post going against Instagram's policies. Instagram recently announced the removal of the likes counter to external persons viewing your post, and a few entertainers are not fond of the move. We are just speculating here, but maybe this new change on Instagram will lessen the effect each troll has, and 50 Cent is just not down with that.
While we try to figure out why 50 Cent's Instagram was deleted, you can check him out on Twitter.
?Who the fuck did this, POWER is #1 pic.twitter.com/XcGFts5yZn

— 50cent (@50cent) November 13, 2019