Did Tory Lanez drop the best mixtape this year with "Chixtape 5?"
The Toronto rapper has been running around social media since early October, spreading the gospel of how good his latest body of work is. Fans and critics got the chance to stream the mixtape, and so far, the responses seem to be mostly positive, especially since many fans speculated that the "Luv" rapper would call it quits at number 4. The vibe on this latest release stays true to the throwback theme. However, there is something different, almost magical, about the sampling on this mixtape. The tape does not only incorporate samples of your favorite tracks, as listeners are also treated to actual features from many of the artistes. It seems Tory Lanez is doing what a lot of artistes have failed to do themselves, inject a lifeline into their own career.
The project opens up with a Skit but quickly moves into track number 2, a sample of Fabolous's hit, "Trade It All PT2" featuring P. Diddy & Jagged Edge, which Tory respectfully titles "The Trade."
We have "Jerry Sprunger" featuring T-Pain coming in at number 3, which is a sample of the Pain's first breakthrough hit "I'm Sprung." Jamaicans may remember this T-Pain classic by the remix that Vybz Kartel made back in 2005.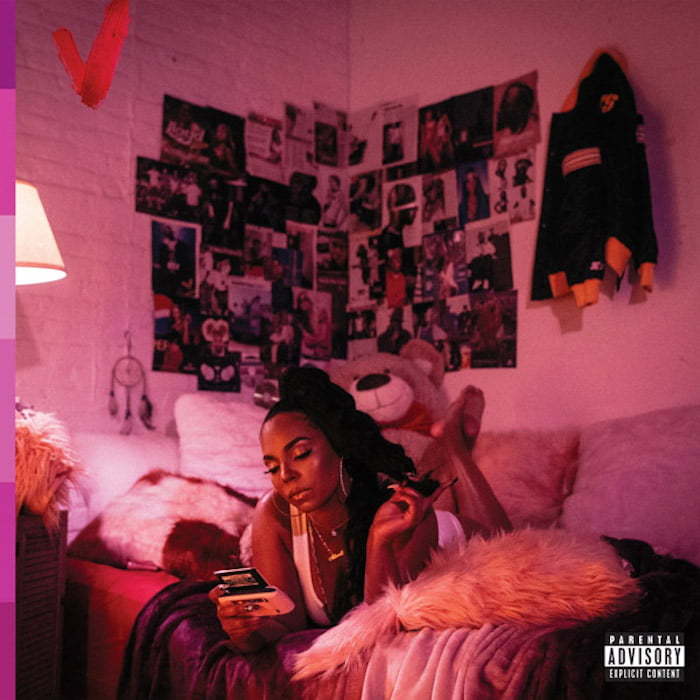 Most of the songs on this 18 track project are already creating waves, with early listeners gravitating to a couple of tracks in particular. "The Take," which is taken from Breezy's "Take You Down," "Thoughts," which samples Lil Wayne and Lloyd's track "You" and "A Fool's Tale" which is Ashanti double-take on her 2002 smash "Foolish."
During an interview with Rap-Up, Lanez said, "the Chixtape series is something that has a cult following. It [the Chixtape series] is bigger than Tory Lanez. I know that this means a lot to [my fans], bringing it back because they thought that it was gonna end at 4. It's a way more important experience this time."
Ashanti was regarded as one of the hottest female acts of the early 2000s. Therefore, it is no surprise that Tory listed her to be on the cover. The photographers captured her casually lying on a bed with one hand playing in her hair and another clutching a sidekick(phone).
Ashanti also posted an image to ger Instagram account in support of her track. The image in question was actually one taken from the same shoot only this time; no color alterations were made. She captioned the image with a few lines from her track, "U could spend it 10 ways… never cared about your money regardless of what my friends say.. and there is nothing that they can say… if you really want it you come Wednesday to Wednesday.."
The 27-Year-old rapper has clearly put a lot of work into this project. Tory Lanez hinted that we could see a Chixtape 6 soon.