Omarion shed some light on a fight he had with Lil Wayne after signing to Young Money.
Omarion has remained tight-lipped about his baby mama Apryl Jones and her relationship with his ex-groupmate, Lil Fizz. However, the singer has had no issue with opening up about other stories about his career. During a recent interview with Vlad TV, Omarion talked about his shortlived stride as a Young Money artist. A lot of people still don't know that Omarion had even signed a deal with Young Money in the past. Lil Wayne, who spearheaded the Young Money imprint along with Omarion himself, announced that the singer had scored the new deal in 2009.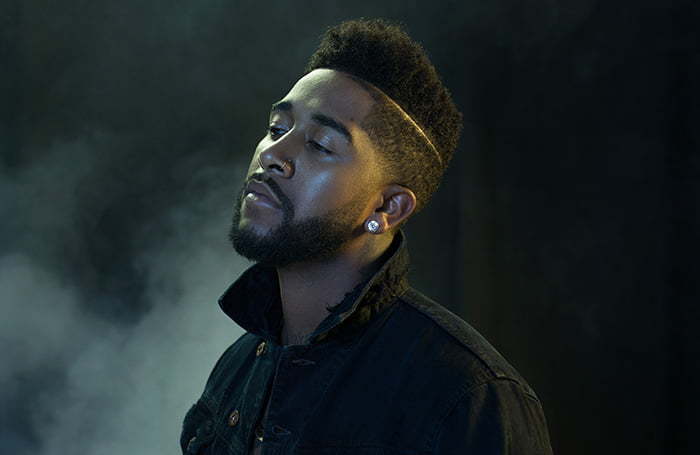 Interestingly, we never got a release from Omarion as a Young Money artist. In his Vlad TV interview, we learned that a failed payment is what voided the contract. "I was looking to find a new home, so to speak, more of a partnership aspect to my business. So I signed a deal with Young Money, and it was an exciting thing," Omarion said in the interview. "Basically, long story short, what happened was when I signed my deal I was supposed to get my advance. And the lawyers were talking, and basically, upon signing you're supposed to get the advance in a specific time. Within that time, my check didn't come."
Omarion explained that after asking about his check, he was told that Lil Wayne needs to sign off on it, but when he'd suggest that they just "call Wayne," apparently Tunechi was always "doing something." It sounds like it's definitely the "Lollipop" rapper who dropped the ball on this one.
It would have been great to see Omarion put out some music both in the form of solos and collaborations with Young Money label-mates like Drake or even Nicki Minaj. While that dream is long dead and buried, we at least hope to hear some new music from the singer soon. If he won't address the awkward connotation associated with Apryl Jones and Lil Fizz's relationship together in interviews or on social media, maybe he will make mention of it in a melody.