T.I.'s teenage daughter Deyjah Harris is not happy about him taking her to the gynecologist to ensure she is still a virgin.
On Wednesday, T.I. raised eyebrows when he admitted that he takes his now 18-year-old daughter Deyjah to the gynecologist every year to make sure she is still a virgin. The backlash online was swift with even his former protege turn foe, Iggy Azalea, chiming in to call him out over it. While TIP has always portrayed himself as a family man, this statement is rubbing even some of his most hardened supporters the wrong way.
Deyjah Harris is T.I.'s oldest child, and even though she turned 18 years old months ago, she is not allowed to have sex. During his recent sit-down with Nazanin Mandi on her Ladies Like Us podcast, the Atlanta trapper got very candid about his parenting skills. He spoke about the length he would go through to ensure that his daughter is not sexually active. "Not only have we had the conversation … we have yearly trips to the gynecologist to check her hymen," he said.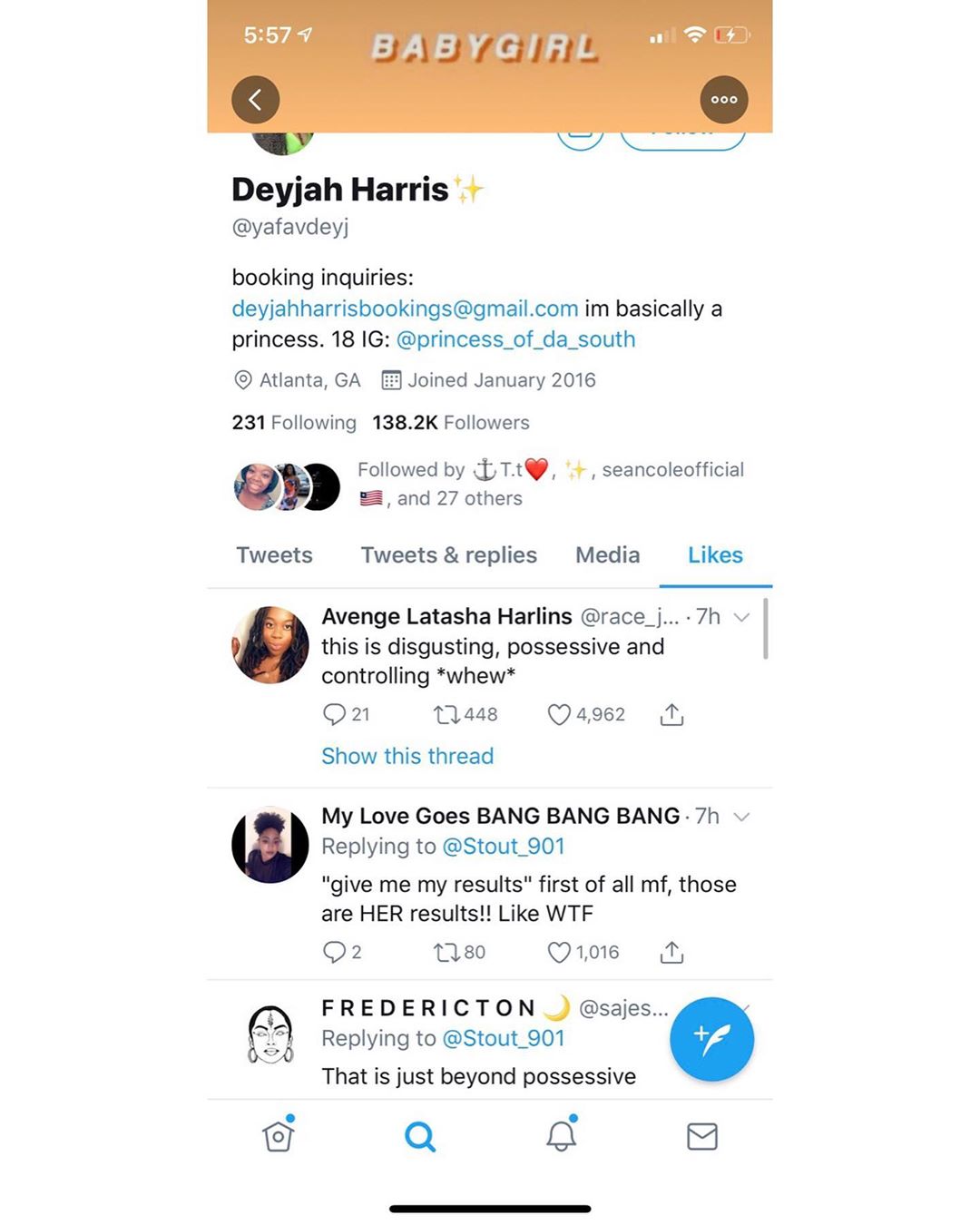 Amidst the backlash he has been getting on social media, Deyjah Harris has shared her own reaction without making a public statement. The 18-year-old liked a number of tweets from folks who spoke on the issue, including one that reads, "this is disgusting, possessive and controlling whew." Another tweet that she liked also reads, "'give me my results' first of all mf, those are HER results!! Like WTF."
T.I. isn't going to be too happy about Deyjah's recent social media activities, but I suspect that he will handle it privately to avoid more fallout among his fans. In the meantime, folks are still flaming him for the statement which he has yet to address. Some fans are even pulling out some receipts, including this clip from his Family Hustle reality show.