Spice stamped her authority as the Queen of dancehall as she simultaneously holds two positions on YouTube's Trending list this week.
A force to be reckoned with is what Spice is, and the entire dancehall community is behind her. She is a trendsetter, and she is well known for setting records such as having the most followers on Instagram and getting the coveted blue tick for being a verified celebrity account. Her role in Love and Hip Hop Atlanta is also unprecedented as no Jamaican dancehall artiste has crossed over in such a manner before. Spice, whose real name is Grace Hamilton, is one of Jamaica's most inventive and creative entertainer. She works tirelessly to ensure the success of her craft, and she relishes in the rewards with her team of dancers. She is a humanitarian and is truly deserving of all her blessings.
The Queen of Dancehall took to her Instagram to post an image of two of her latest videos side by side "Tables Turn" and Stylo G's "Dumping Remix," which also features dancehall legend Sean Paul. Both videos hold spots on YouTube's Trending list, which is an incredible feat by the Queen of the dancehall. Spice is steadily changing the game and venturing into uncharted waters with her achievements. The post was captioned, "2 video on trending same time #TablesTurn still #1 and #Dumpling just enter at #9 #Goodnight love you all."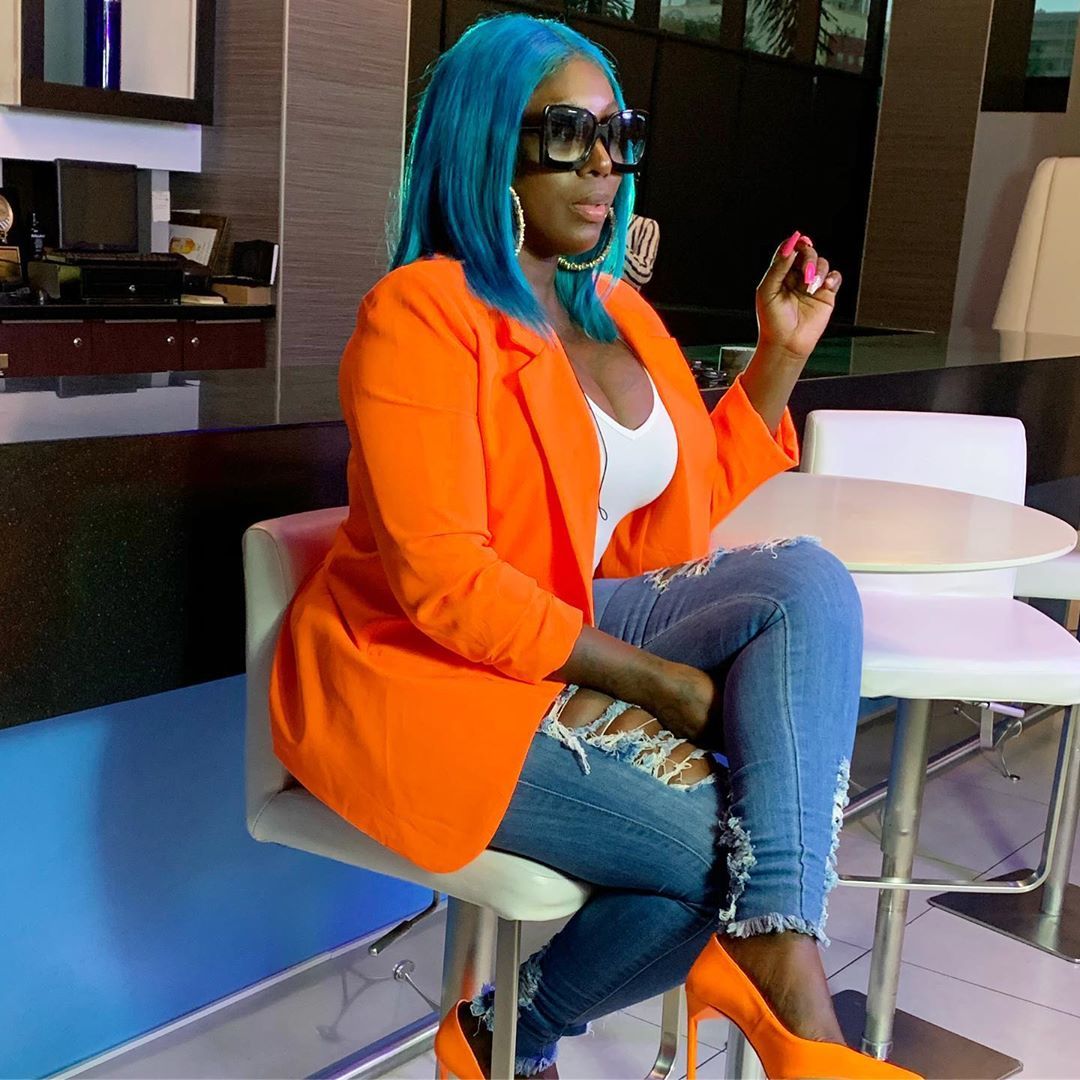 "Tables Turn" was released on October 25th, and it has already amassed over 599 thousand views with its innovative concept. It is currently number one on the Trending list. The song showcases a situation which is prevalent in today's society of a man asking his woman for a threesome. However, Spice brings a new light to it by flipping the subject and "turning the tables" to show the reversal of roles in the scenario. She portrays a woman having a threesome and questions her man as to how he would feel.
"Dumpling Remix" has made its way quickly up the trending list at number 9 at the time of Spice's post. The track was released on October 28th. Unsurprisingly it is now at the number two position and could very well dethrone "Tables Turn." The video has over 300 thousand views so far, and fans are loving the collaboration on the remix. Spice's verse is fire, and Sean Paul smoothly shows his lyrical power. The original track by Stylo G was a hit, with its sick beat and rhythmic lyrical flow.
Congrats to Spice on her big achievement!