Spice stirred up some controversy online this week when she claimed to be the victim of blackmail. A compromising video clip started making the rounds online that saw a barely-clad Spice between two men in a bed saying she's never "done this before." Following the publicity stunt, Spice was "forced to release the video" that is now number 1 on trending online.
The song entitled "Tables Turn" is a story about a woman mirroring the actions of her man and reciprocating his infidelity. It's pretty similar to the idea Beyoncé was going for in "If I Was A Boy."
"They say a woman can't do what a man do and still be a lady / But why should a man take advantage and drive us crazy / What goes around comes back around / Tables turn the tables turn / What goes around comes back around / Tables turn the tables turn / Suppose I start do what you do," Spice sings.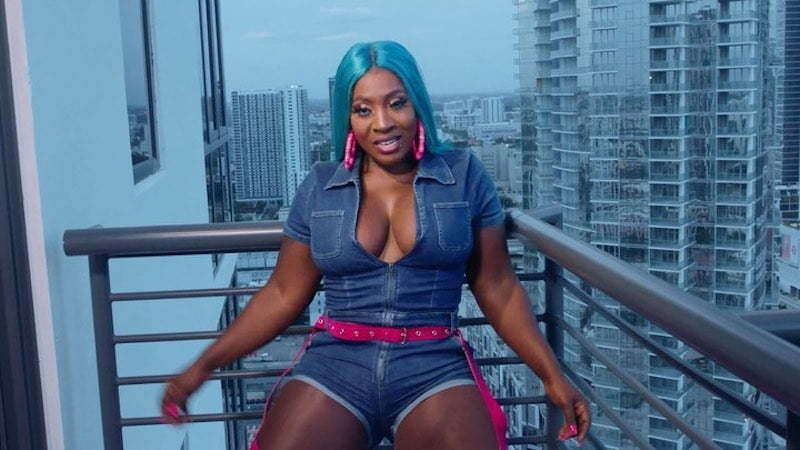 The music video has a whole story that follows Spice's partner being forced to watch her with another man. In the new track, Spice also touches on the important topic of gender roles and obliterates the idea that a man cannot take on the task of household chores, cooking, or grocery shopping. The song is definitely popular among women, especially since its release.
The music video was shot and edited by Xtreme Arts and Rolan Fahbulleh, while Spice handled directorial duties. In the Spiceofficial Ent production, a popular old dancehall hit by Lady G was incorporated in the lyrics. "Nuh badda come ya wid yu gyaly gyaly self jus ease off please," Spice recites. The music video and the song are both an interesting take on the perspective of a woman operating the same way an unfaithful man does in a relationship.
"Everything yu see yu wah fi sleep wid ina skirt / And everyday yu deh pon Instagram a flirt / If ya guh gi it weh / Then me a guh gi it weh / Stay home and cry me ago dish di same dirt," Spice deejay.
Check out "Tables Turn" by Spice.