Tessanne Chin once again is a happily married woman.
The Jamaican recording artist has had quite a journey since she won season 5 of NBC's The Voice in 2013. Tessanne divorced her first husband less than two years after her big win but maintained that she still loved and cared for him and that they just didn't work out. Though there were countless speculations surrounding their separation, with many accusing her of being unfaithful and even having an affair with her coach from the reality competition show, the singer remained focused on her career and came out of the controversy stronger.
In September of this year, Tessanne Chin announced that she and her fiancé were expecting their first child, a baby girl. While her new man still remained a mystery at the time, the couple looked as happy as ever in their adorable baby photoshoot. Only one month later, Tessanne got married to the man that has finally been unmasked.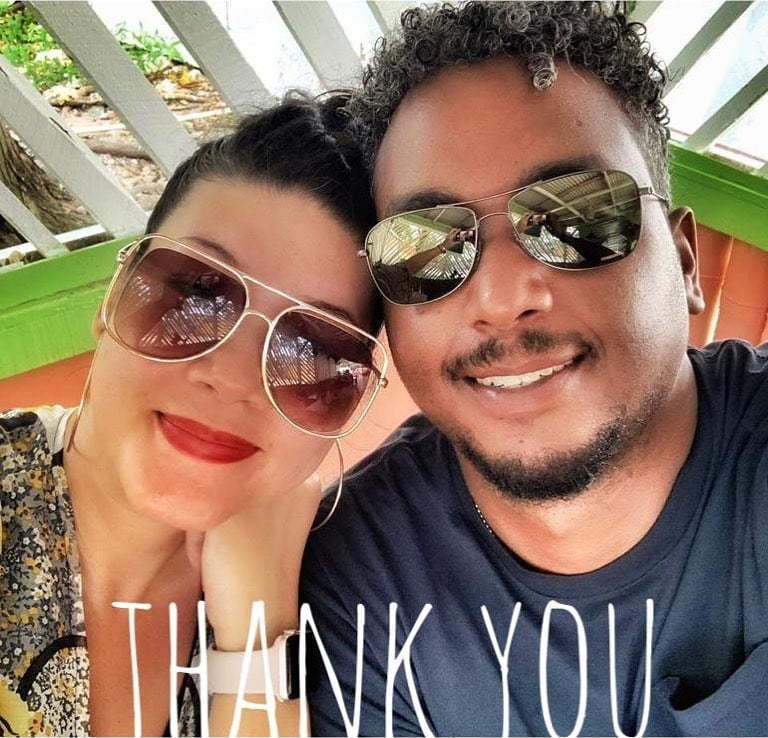 Though many details have still not been uncovered about the singer's new husband, we've learned that his name is Brandon. The newlyweds only announced the exciting news this week, but they actually tied the knot on October 6th, according to Tessanne's caption. A pregnant Tessanne looked absolutely stunning in the wedding photo that she posted on her Instagram.
Tessanne's brother-in-law Wayne Marshall who has been married to her sister Tami Chin for a solid 10 years, offered some marital advice to the couple, according to Loop News. "I just tell them to take it one day at a time. Keep their vows in mind. Put each other first and let love lead the way. They are great together so it won't be hard," Marshall told Loop.
Fans, friends, and family members have been extending their congratulations as Tessanne and Brandon celebrate their marriage and family. We can't wait for their little one to join them, and we wish them all the best.