Moniece Slaughter offered her two cents after Apryl Jones and Lil Fizz made things official.
The newest season of Love & Hip Hop: Hollywood heated up after cast members Apryl Jones and Lil Fizz finally made their relationship official to the public. The two were hiding what was really going on because Apryl has two children with B2K lead singer Omarion, and of course, Fizz is also a former member of the popular boy band. Fizz has a child of his own with reality star Moniece Slaughter who was the first to spark the rumors that he and Apryl were more than just friends. Now after the two have finally come out with the truth, Moniece is upset that neither of them took the time to have a conversation with her about their new love lives.
On Monday's episode, Moniece was faced with the truth when she walked into a conversation between Apryl, Fizz, and the other cast members. The group was confronting the "new" couple about living in their truth and decided to tell Moniece the news in that moment. "I figured they were together, but they never told me they were together," Moniece said, but Apryl replied that she didn't feel obligated to tell her. The irony is the two of them were set to go on tour together, so that's a big secret to hide the fact that she is sleeping with Moniece's baby dad.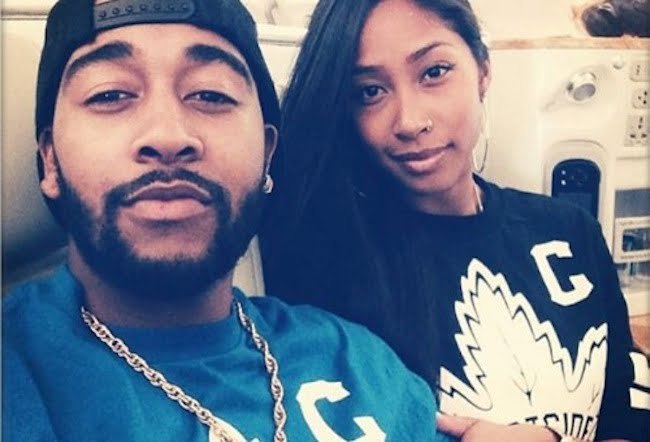 Fizz also reiterated that he felt like he didn't owe Moniece an explanation. "If it doesn't pertain to Cam, I don't owe Moniece anything," he said before accusing his son's mother of only wanting to sabotage his new relationship. "It's been 10 years since I been with Moniece, and every time I get into a new situation, it's a problem for her."
After the episode aired, Moniece took to her Instagram live to tell more of the story to her fans. She claims that Apryl approached her when she left the skating rink and asked why she felt the need to speak with Fizz, born Dreux Frédéric, if they weren't friends. "I don't know, maybe the fact that we have a whole child," Moniece said Monday night. "My issue now is that you have a baby daddy that you swear has put you through everything my baby daddy has put me through, allegedly. So I would think you would be more understanding. You also would like to have healthy communication with the father of your children, would you not? That's what you've been saying. So why can't I have healthy communication with the father of my child?"
Moniece said she doesn't want anything more than to co-parent with Fizz in a healthy way. "We don't have to be friends. I don't want to be friends. I just want us to be able to be friendly for the sake of the kid. Nobody said let's be homies."