Kanye West managed to get Burger King in their feelings after rapping about Chick-fil-A.
Jesus is King, Kanye West's highly anticipated, many-times-delayed gospel album is finally here. The track titles and lyrics within do not hold back from heavy Christian themes, including a song entitled "Closed on Sunday," inspired by the restaurant chain Chick-fil-A. The song provoked many reactions from fans and critics, including one snarky tweet from Burger King, whose media managers took the time to let customers know via Twitter that they are very much "Open on Sunday".
It shouldn't come as a shock that Kanye West referenced the vocally religious and politically conservative company in his lyrics considering his recent evolution, but that didn't stop fans of the old Kanye from roasting the song online.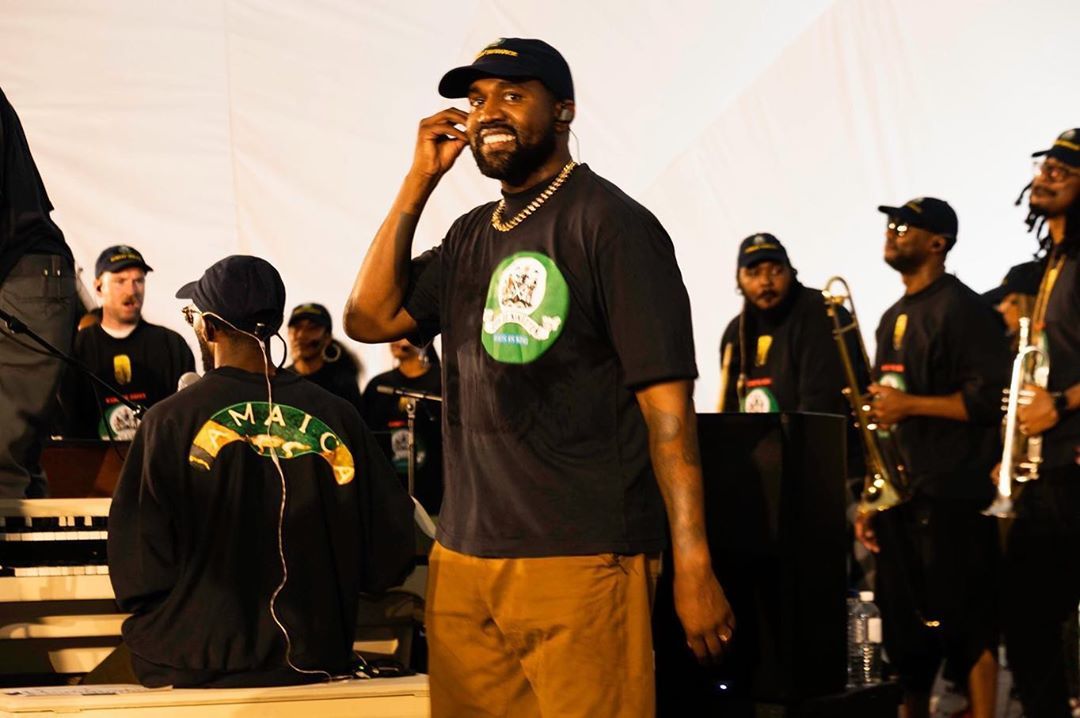 Many Twitter users predicted how happy Chick-fil-A owners would be after hearing the song, posting memes and GIFs suggesting the executives would be dancing in their cooperate offices. The official response from Chick-fil-A, however, is less enthusiastic, as a spokesperson for the company said on October 26th, "We are always grateful to see excitement for the brand." Chick-fil-A considers its decision to close on Sundays an important part of their company culture, and features a video on its website explaining that, "It's not about being closed, it's about how we use that time."
Kanye was expressing similar sentiments in his lyrics, rapping, "Hold the selfies, put the 'gram away. Get your family, y'all hold hands and pray." The new album has been met with mixed reviews, with most critics praising Kanye's production quality but disappointed with his inability to rise to the lyrical ability we have come to expect from him.
open on sunday

— Burger Town (@BurgerKing) October 25, 2019
The major change in content and theme aside, Yeezy's newest album feels like he may have lost his lyrical edge along with his cocky attitude and thought-provoking subject matter that we had all come to know and love.
Live look at Chick-fil-A owners listening to Closed on Sunday.#JesusIsKing pic.twitter.com/KiXiPhf6hu

— Jonathan Dobbins (@jdobbins_97) October 25, 2019
Public Feud Thread: Kanye West & Chick-fil-A vs. Burger King @BurgerKing @ChickfilA @kanyewest pic.twitter.com/kA6srcNRnJ

— Public Feuds (@PublicFeuds) October 27, 2019
No one:

42 year old Kanye West:
"Closed on Sunday, you my Chick-fil-a" pic.twitter.com/rQ9ayOBnhE

— Not Darius Rucker (@homerucker) October 25, 2019
Chick-fil-a owners and executives listening to Kanye West giving them free advertising. "Closed on Sunday, you my Chick-fil-a You're my number one, with the lemonade." #closedonsunday #JesusIsKing pic.twitter.com/GKcShoITgK

— Ronnie Taborn (@rtaborn) October 25, 2019