Kanye West reshaped hip hop and fashion this decade and now he wants to reconstruct gospel music.
"I am Steve Jobs," "I am Walt Disney," "I am Jimi Hendrix," "I am a genius," are all phrases previously used by none other than Kanye West. Each is a rather bold statement to make as these names represent genius-level accomplishments in their respective fields. However, if there is anyone in the world who could back up such claims, it would be Kanye West. Ye, who is like the Hip-Hop mad scientist, can be credited with changing hip hop stylistically and at one point, even for changing the artist aesthetic. His impact on hip-hop cannot be discounted as it can clearly be seen where he influenced the likes of Drake, J Cole, Kid Cudi, and Travis Scott.
Let's start at the beginning when Kanye had first emerged. It was 2001 when the opportunity first came. It came in the form of Jay-Z's album "Blueprint" on which Kanye produced four songs. He brought to that record Soul samples, which were on the decline in rap music at that time. Soul samples from the legendary Jackson 5, David Ruffin, and the Bobby Blue Band saw the Blueprint retain some of the 90s elements of rap, which were complemented by Jay-Z's new millennium lyrics.
To put it into perspective, Hip Hop had been dominated by synthetic keyboard sounds in that period. The likes of Timbaland and Swizz Beatz were the main producers at the time. Kanye by incorporating soulful samples into the "Blueprint," brought rap back to its sample roots. It's almost as if real hip-hop was back. The age of digitally crisp sounds was ousted on the immediate arrival of Mr. West. So it is clear to see that even before releasing his own music Ye was already changing the face of Hip Hop.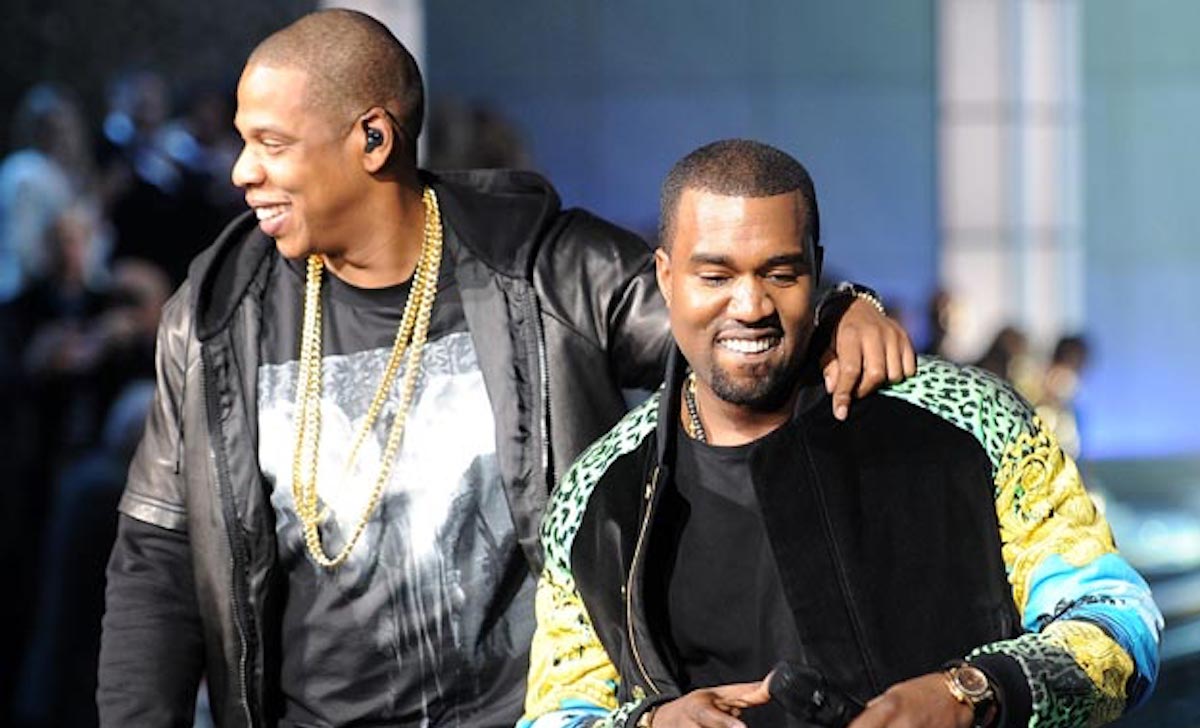 The early 2000s era was known for a few things. Bling was the main ingredient for an artist to look prominent; you also had to be rapping about materialism and luxury. Social commentary and conscious rap were not being received well in mainstream hip-hop, but again came Kanye West to the rescue. In the middle of the 50 Cent monopoly, Kanye West released his new album, "The College Dropout." That album was solely responsible for opening the minds of fans to a new type of hip-hop artist: a no guns, no drugs, (maybe b*tches but not necessarily) kind of rapper.
Tracks like "Through the Wire," "Jesus Walks," as well as riveting skits such as "School Spirit" saw the birth of the socially conscious mainstream rapper. His material differed from the game's big guns at the time, making West unique among his peers. The Ripple effects of Kanye's work could also be seen in the success of subsequent albums released by conscious rappers. For example, Common's album "Be" peaked at number 2 in 2005, his album "Forever" also peaked at number 1 in 2007.
2007 was also the year when Kanye started to prove his type of music was here to stay. The time had come to test the more familiar Gangster Rap against Kanye's newer brand of Conscious Rap. 50 Cent Gangster Rap's face at the time was set to release his album "Curtis" on the same day Kanye West was to release "Graduation." They challenged each other to a sales duel and guess who won? None other than Kanye West, who won by 266,000 copies in the first week of sales.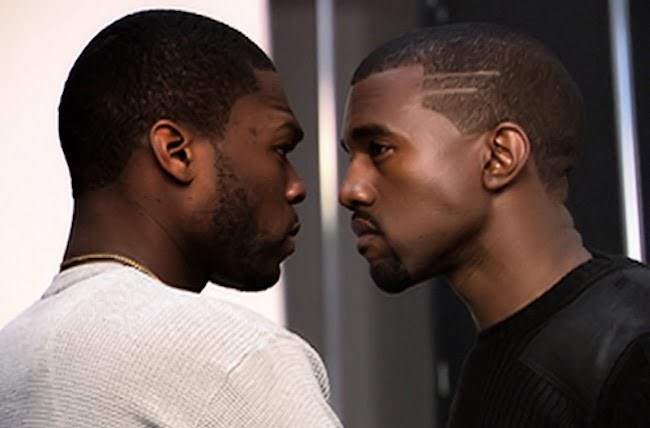 Kanye refused to stop there, even though it's clear we didn't expect him to. His 2008 album "808s and "Heartbreak" saw Yeezy break more ground, extending people's thoughts on what hip-hop should be. Many tried to call it electro-pop even though he was rapping on every song. The difficulty in classifying the album showed the newness of the concepts that were featured on the album. That album featured bangers like "Say You Will," "Heartless" and "Love Lockdown." That to many was by far the most emotional rap album to that date. "808s and Heartbreak" had moved hip-hop more than even "College Dropout," and its differences were striking.
Without "808s and Heartbreak," Drake's "Take Care," which was released years later, would have no precedence, as well as there is the chance that the likes of The Weekend and Bryson Tiller would not be accepted today. With this album, Kanye easily shaped the next 10 years of rap music. The likes of Kid Cudi, XXXTentacion, Chance the Rapper, and Travis Scott were all born out of Kanye's unconventional approach to Hip Hop music at the time.
His thirst to create is unquenchable as he always strives for more. The same game-breaking formula was employed to arguably his best album ever "My Beautiful Dark Twisted Fantasy." Kanye for this album had thrown away his nerd hip-hop genius kind of image for one that sonically represented more of a hip-hop mad scientist who was barely sane, but still amazing. He even brought that persona over into music videos with his half an hour-long short film "Runaway," which was groundbreaking for any hip-hop album.
There went Kanye again, surpassing all the glass ceilings set out for him. That album contained bangers like "All Of The Lights," "Monster," "Blame Game," "Lost in the World" and "Hell of A Life." This album represented West amalgamating all of his previous works into one balanced album. It was as if Kanye put all the ingredients in one pot, mixed them together, and added as an extra ingredient his high level of unconventionality. "My Beautiful Dark Twisted Fantasy" had the radio-friendly sounds of "Graduation" to some degree. It had the sampling prowess of "College Dropout" and "Late Registration as well," and with the passing of his mother taken into account, it also featured the sadness and melancholy of "808 and Heartbreak". West again defied the odds; he again showed rap what it meant to be creative.
He again changed raps complexion with his joint album with his longtime friend and mentor Jay-Z. The album called "Watch The Throne" was like West's previous works – something out of the ordinary. Both Jay and Yeezy reminded us why they had been on top of the game for so long. Hits like "N**gas in Paris," "No Church in the Wild," and "Otis" were like a fusion of both rappers' personalities coupled with great production to create a perfectly constructed album. West had again surpassed expectations, this time with the help of his mentor. Needless to say, they changed the game and made the rest of the industry look up and say, "Those guys are aliens, especially that Kanye West."
These happenings were all up to 2011, therefore from 2004 to 2011, Kanye had already changed the face of hip-hop more than many would love to admit with his unique approach to production and what it takes to be an artiste both aesthetically and sonically. In 2013 and beyond, we saw Yeezy shaping rap music and hip-hop culture even more. His album "Yeezus" was released, and nothing was the same. This album had metallic sounds that even made you feel a little mental at times. Its beats were hard-hitting, its lyrics were a lot less relatable than his previous works, but nonetheless, it was a good album. At the time, it wasn't received as well as West might have liked, but it has since then been credited as the birth of the Travis Scott sound, a sound which is now heard in many Hip Hop tracks today.
Kanye followed that up in 2015 by agreeing to a sneaker deal with Adidas. His shoe line "Yeezy Season 1" debuted in February 2015 to much fanfare. His opening show was also star-studded with the likes of Sean Diddy Coombs and Rihanna in attendance. The musical genius once again took it a step further, again pushing the boundaries that were firmly in place for rappers. He is never satisfied, it seems, and we never get tired of seeing Ye kick down new doors while the rest of Hip Hop tags behind him.
His albums "The Life of Pablo" and "Ye" further pushed the envelope where he mixed different elements of Rap and Gospel with some of the best samples ever. On "TLOP," his song "Famous" featuring Rihanna included one of the best samples ever, in my opinion, Sister Nancy's "Bam Bam," a Jamaican classic. It should be clear for all to see that Kanye, since day one, hasn't been an average participant in Hip Hop music. He came to make changes, he came to be the Steve Jobs and Walt Disney of his profession, and so far, we have to admit he is doing well. Looking past his tweets and at times, awkward interviews, it can't be denied that without Ye' Hip-Hop wouldn't be the same. Even if he were to stop today, he has already created an empire his Super Star wife Kim Kardashian and their four kids can be proud of.
His dedication to not being defined is fortunately for us, still as healthy as ever. In January 2019, he began what we now know as "Sunday Service." This is Kanye performing with a full choir, only they are singing gospel tunes. Did someone say gospel? Yes, Kanye West has thrilled many a crowd with his Sunday Service as he traveled all over the States, giving people the unforgettable experience of worshiping with the vibe of a backyard turn up. I experienced Kanye's Sunday Service, and it was nothing short of amazing. It could be described as a beautiful experience, one I would never trade away. Now Rap's most controversial figure has his sights on producing a gospel album. His album Jesus is King was released on Friday (October 25, 2019) coupled with an announcement. West announced that he has another album on the way called "Jesus is Born" to be released on Christmas Day.
I, for one, am excited as Kanye West is once again up to something new. From our experiences, there are no losses when Kanye experiments, just peepholes to the future and presents for the present. I can't help but wonder what's next for Kanye West in 2020. Just like Kendrick Lamar said, "We might be yelling Mr. Kanye West for President." Whatever it might be, we are still saying, "Bring it on Yeezy!" After all, what would Rap and Hip Hop music do without you?