Kanye West and his Sunday Service crew will be in Kingston on Friday.
If you have been keeping up with Kanye West, then you would've already been aware that every week, he pops up in a new city with his Sunday Service. This weekend, you can catch him live in action at the Emancipation Park in Kingston, Jamaica's capital. This service will mark the first time that Ye is taking his Sunday Service out of the United States, which means that he could be eyeing a worldwide tour with this event.
In case you're wondering why he chooses Jamaica for his first international staging. Kanye West has a lot of Jamaican connections between himself and his wife, Kim Kardashian. Kanye production manager, Jonathan Coleman, revealed that one of the rapper's employees is Jamaican, and she shared the idea with Ye. We already know that Kanye and Kim nanny is Jamaican, and their chef is Jamaican. We're not saying it was the nanny's idea even though it could very well be.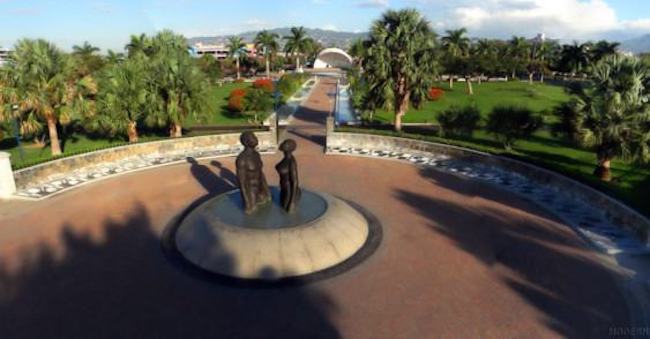 Coleman also revealed that the G.O.O.D. Music chief is already making plans to take his Sunday Service global with Europe, Africa, and Asia next in no specific order.
Kanye West has been getting a lot of criticisms from some of his peers in hip hop and also from some quarters of the Christian community. Last week, Joe Budden capped Ye's Sunday Service a scam during a rant on his State of the Culture podcast.
Kanye recently revealed that he became and born again Christian in April of this year, and since then, he has embarked on a path that completely changed his life and his music. He also announced that he will not be doing any more music with curse words or about women and will instead focus on music with religious themes. His oft-delayed album is titled "Jesus is King" and is due sometime soon.
Kanye West describes the Friday's Sunday Service in Kingston as a gift to Jamaica. He will be accompanied by a 15-member band and his usual 120-voice choir, which he will all fly to Jamrock. The Jamaica Tourist Board (JTB) is also assisting him in making the service a success.