Nipsey Hussle made a rare posthumous TV appearance on Netflix's new hip hop show, Rhythm+Flow.
It seems Cardi B, Chance The Rapper, and T.I. are sitting on a goldmine in their judge's chairs on Netflix's brand new hip-hop talent show. The streaming service premiered the first four episodes of Rhythm+Flow last Wednesday, and the series is already a hit. As expected, Cardi, Chance, and Tip all brought their raw and uncut personalities to the screen. The first audition episode was hosted in Los Angeles, California, and each judge actually went into the field and recruited talents for the show a first hand with the help of other industry veterans.
T.I. met up with the late Nipsey Hussle at his Marathon Store in L.A. to find aspiring rappers who would fit the criteria he was looking for. This was one of the last projects that Nipsey took part in before his sad passing. The never-before-seen footage of the rapper added a very nostalgic feel to the debut episode of the hip-hop show and even left some fans emotional just to hear him speak again.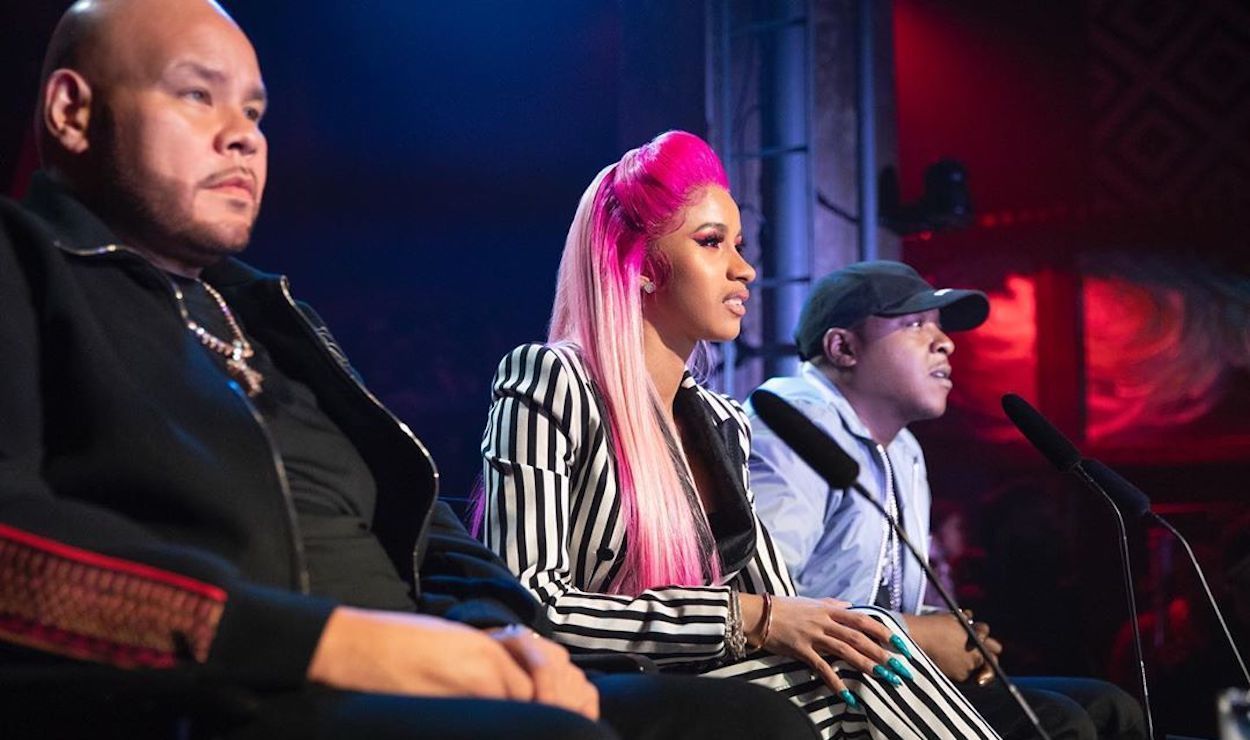 Later in the first episode, Cardi asked hip-hop OG, Snoop Dogg, to join her and the other judges on the panel for the first audition. The 'Dogg Father' as T.I. calls him, happily obliged and really brought that extra spice to the show. Unfortunately, Snoop was not a part of the episodes to follow.
While commuting to the audition venue, the resident judges exchanged thoughts and poked fun at each other as they rolled down the streets of Los Angeles in a grey Rolls Royce. The three were sharing their excitement about the new show when T.I. mentioned the "intangible benefit" that they could offer the hip-hop aspirants. "How do you know all these fancy words?" Cardi asked the well dressed Atlanta rapper. "I've been to prison Cardi," T.I. replied while urbanely rubbing his fingers together. "Spent a lot of time reading dictionaries." Laughter erupted as Chance kept driving.
Interestingly, Netflix's picks for the show's judges are all married rappers. As they engaged in a conversation about the great things in the City of Angels, reflecting on the rich hip-hop history and legends of the city, T.I. pointed out that "the women are phenomenal," to which Chance responded, "I'm married." T.I. then suggested that this did not matter and asked him if he was blind. This is where Chance hilariously squinted and said, "I can't see at all now," causing all three stars to crack up again.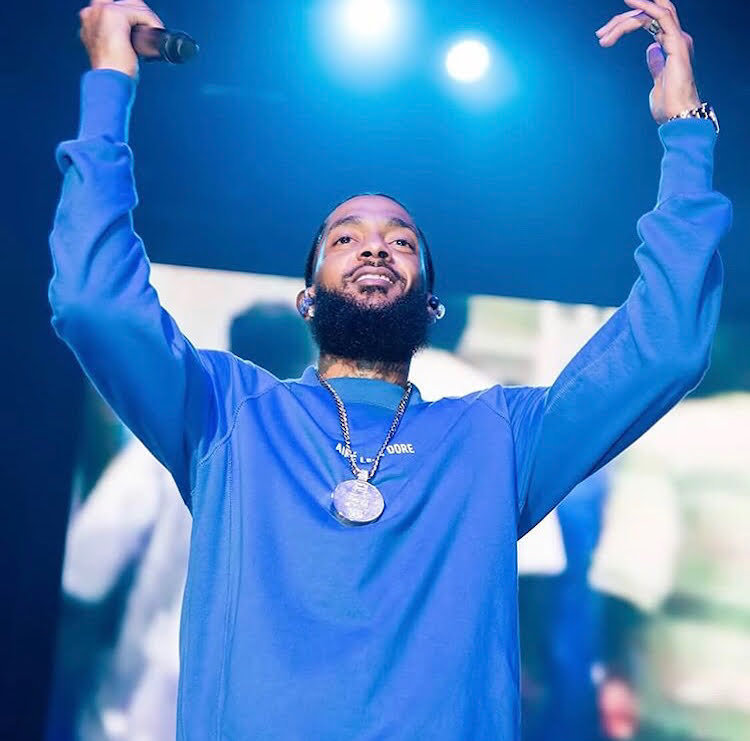 There was an abundance of new talent to nurture, with some even traveling from other states to do the audition. As usual with these types of shows, everyone had an interesting background tale and a fierce hunger for the opportunity to shine. This made it difficult to choose from the plethora of candidates, but Cardi warned that it was a competition, and challengers had to bring their A-game, not their sob story.
T.I. frequently reiterated that he was looking for an entire package. Chance The Rapper being a lyricist, focused a lot on the rappers' pen-game while the social media famous Cardi B focused on marketability. We often hear Chance mentioning the artiste's songwriting ability and pointing out specific lines that he liked. Cardi, on the other hand, kept telling the competitors that their aim should be to have everyone remember them when they go home at night. "Am I gonna remember you later on when I'm getting f***ed?" the "Press" rapper asked one contestant who she turned down in the second audition episode in New York.
Each resident judge spearheaded the audition process in their own home state — Cardi B in New York, T.I. in Atlanta, and Chance The Rapper in Chicago. The guest judges in episodes two, three, and four included Fat Joe and Jadakiss, Big Boi and Quavo, and Lupe Fiasco and Twista, respectively.
At the end of it all, the stars did find a great number of acts to take the main stage in Hollywood. We can't wait for the next three episodes to drop on Wednesday, October 16, which is set to feature music videos, cyphers, and rap battles. If you're not already subscribed to Netflix, use a friend's account, start a free trial – it's certainly worth it for Rhythm+Flow. There is no doubt that there is a season two already on the books for this Netflix hit. Check out one of the auditions from the debut episode below.