If you haven't yet tuned into Netflix's new hip hop show, Rhythm+Flow, then this weekend, you should put it on your watch list.
Netflix has debuted a new musical competition show, Rhythm+Flow, enlisting rappers Cardi B, Chance the Rapper, and T.I., as mentors and judges for the show's aspiring emcees. Despite the straightforward title, what is clear from the four episodes that have been released so far is that the judges expect much more from the participants than lyrical ability. Unlike the many singing competitions styled in the fashion of American Idol, the hip-hop artists on Rhythm+Flow are expected to come correct with dope lyrics, effective delivery, marketability, and the ability to capture the audience while working the stage.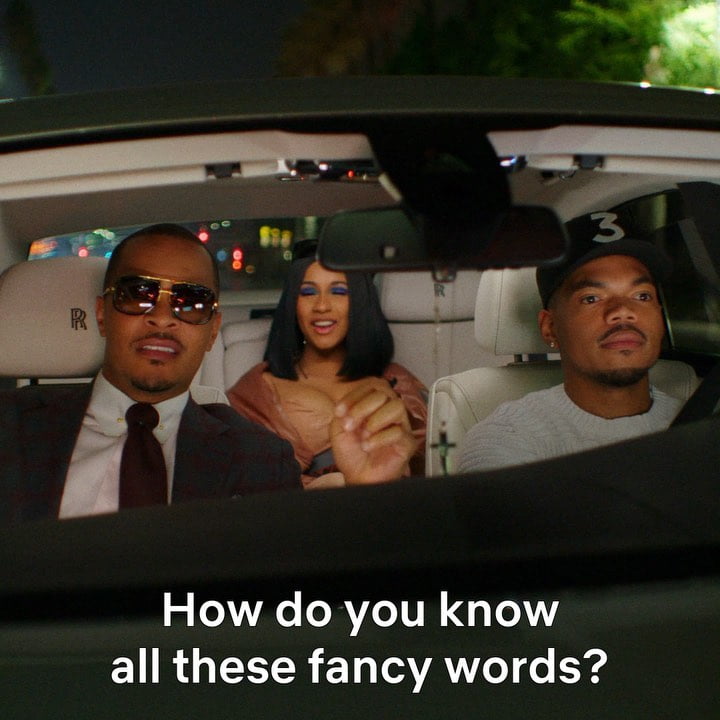 While hip-hop purists are likely to criticize the show on several levels, the show is a logical manifestation of modern culture. Cardi B tells one contestant to basically dumb down their rapping style, saying, "…these kids nowadays, they really like simple stuff." In statements like these, the judges make it clear that the hustle, or the ability to draw record sales, should be a priority for new artists.
Many hip-hop fans would say this is precisely why hip-hop has gone astray due to commercialism and mainstream ideals. Others might argue that the hustle has always been a part of hip-hop culture, and keeping money as the primary motivator has produced some of the greatest rap hits of all time.
Each judge on Rhythm+Flow represents a different facet of hip-hop success, Cardi being the new-school hustler, T.I. the savvy businessman, and Chance the socially conscious poetic type. The contestants are tasked with navigating the ever-changing expectations of being a rap star while trying to impress judges with very different perspectives, including several guest judges brought in to offer their opinions.
Netflix has chosen to release Rhythm+Flow episodes in three separate segments in hopes of keeping viewers hooked. It remains to be seen if this approach will be successful, or if a celebrity-judged competition can create a legitimate rap star.