Tekashi 6ix9ine could be released from jail before Christmas.
The controversial rainbow-haired rapper turned government informant scored another legal victory in court today when a Manhattan judge moved up his sentencing date. Tekashi 6ix9ine, whose real name is Daniel Hernandez, sentencing date was set for January 24, 2020, but his lawyers worked overtime to ask the judge for an earlier date, which was granted. The "FEFE" rapper's new sentencing date is set for December 18, 2019, Complex reported on Tuesday. This means he could be a free man before Christmas.
Urban Islandz previously reported that Tekashi69 is expected to reject a witness protection offer from the government in return for his testimony. Instead, 69 has opted to continue his rap career because he thinks that he will be more popular than ever after his release from jail.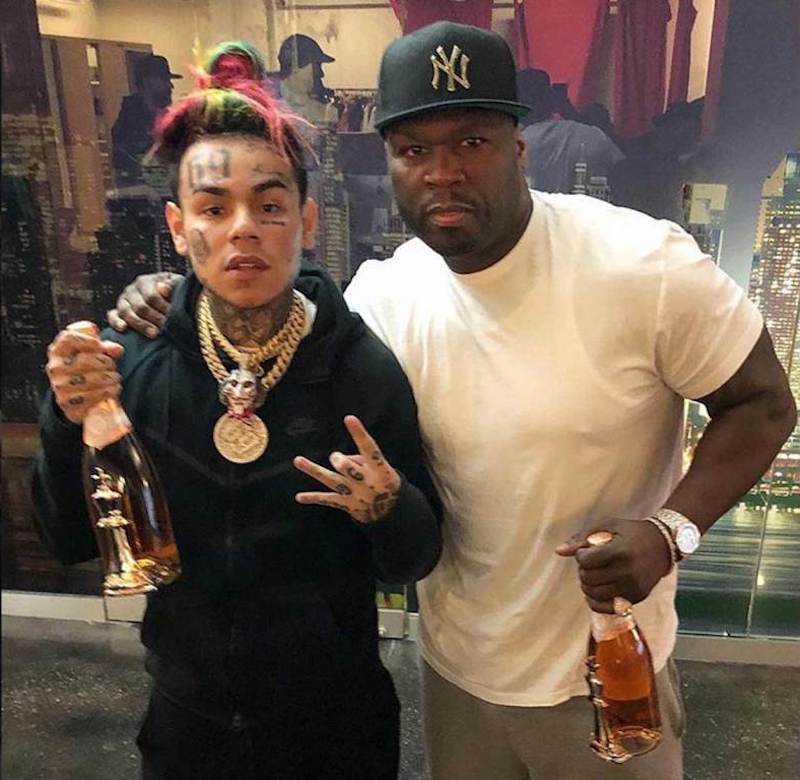 Regardless of what popularity he is met with upon his release from the slammer, Tekashi 6ix9ine will have a permanent target on his back. His family and friends' lives will likely be put in danger as a result of his snitching that led to the conviction of two Nine Trey Bloods gang members.
Last week, a jury found Anthony "Harv" Ellison and Aljermiah "Nuke" Mack guilty on several counts, including kidnapping, drug dealing, and racketeering. Despite his argument that 6ix9ine faked his kidnapping to promote his song with Nicki Minaj, Harv was found guilty and is now facing years in prison. 69's ex-manager, Kifano "Shotti" Jordan, is already serving 15 years in prison after pleading guilty to the charges laid against him.
Tekashi 6ix9ine may be the only member of the Nine Trey Bloods gang, who was charged with a crime, to walk free with little of no prison time. He is facing up to 47 years in prison, but is expected to get significantly less due to his cooperation with the feds. His plea deal yield some big legal victories for federal prosecutors, but it came at a huge cost for the rapper who is trying to escape prison. Even if he walks free with time served, he will have a mountain of legal fees and a huge target on his back.