Tekashi 6ix9ine's former manager Kifano "Shotti" Jordan gets 15 years in prison for racketeering.
The first shoe in Tekashi69's infamous racketeering case in New York has fallen. The "Kooda" rapper's ex-manager, known in the streets of New York as a Shotti, was sentenced to 15 years in prison by a Manhattan judge. Jordan pled guilty to two counts of firearm charges earlier this year as prosecutors build their case against him and other members of the Nine Trey Bloods gang. He pled guilty to one of discharging a firearm in furtherance of a crime of violence and another count for possession of a firearm in furtherance of a crime, TMZ reported.
Both Tekashi 6ix9ine and Kifano "Shotti" Jordan were arrested in November last year and slapped with multiple charges including racketeering, gun, and drug charges. Among the armed robbery that the rapper and his manager are accused of committing is an armed robbery in New York in April 2018, when they robbed a rival of Tekashi at gunpoint. The feds say Jordan fired two shots at the rival.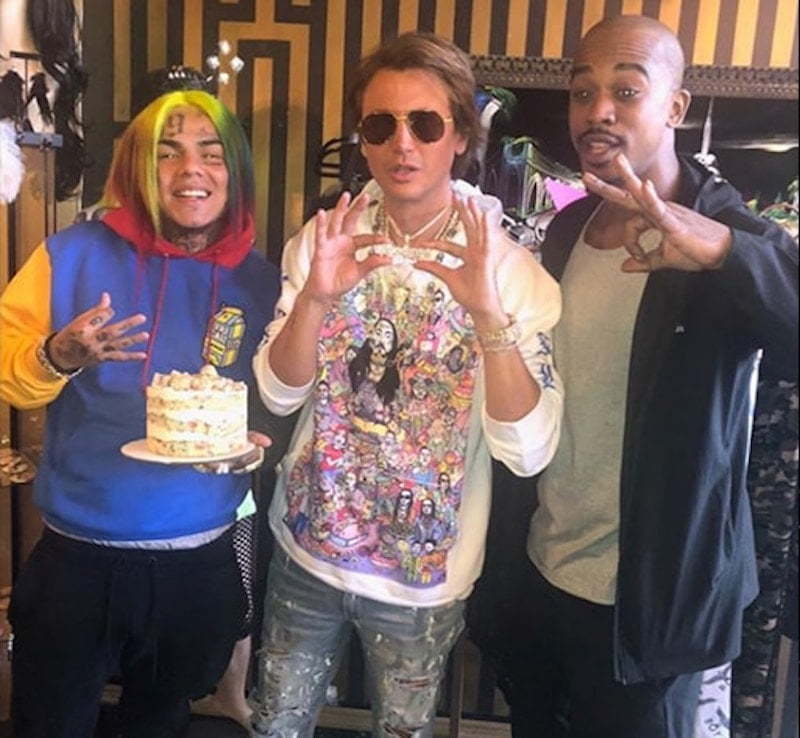 Tekashi69 copped a plea deal in January and agreed to cooperate with federal prosecutors and testify against his Nine Trey Bloods gang members including his former manager Kifano "Shotti" Jordan. The rainbow-haired rapper was previously hit with 9 federal charges including gun, drug trafficking, conspiracy, and racketeering. Had he went to trial and convicted, he would've been facing life in prison.
6ix9ine is getting ready to take the witness stand next week when the trial for two of his former gang members begins in Manhattan.