Tekashi 6ix9ine has to wait until 2020 to see if his cooperation with the feds was worth it.
Tekashi 6ix9ine committed the ultimate street code sin when he decided to take the stand and testify against two of his Nine Tr3y Gangsta Blood affiliates in a racketeering case that officially wrapped up this week. Since then, he has become the laughing stock of the hip-hop community, a stark contrast to his quick rise to stardom as a controversial rapper that was known to cause trouble via social media. All of the threats and fights and alleged shootings finally caught up to 6ix9ine when he was arrested last November, and he was forced to choose between sitting in prison for possibly the rest of his life, or trade it all away and try and get a lesser sentence.
As we well know, he chose the latter and testified for three days out of a two-week trial against two men who he claimed kidnapped, robbed, and threatened to kill him after relationships went sour within the Nine Trey organization. Both of those men were found guilty on racketeering charges Thursday, and a jury also found Anthony "Harv" Ellison guilty of kidnapping the rapper, just as Tekashi and his driver claimed he did in July 2018.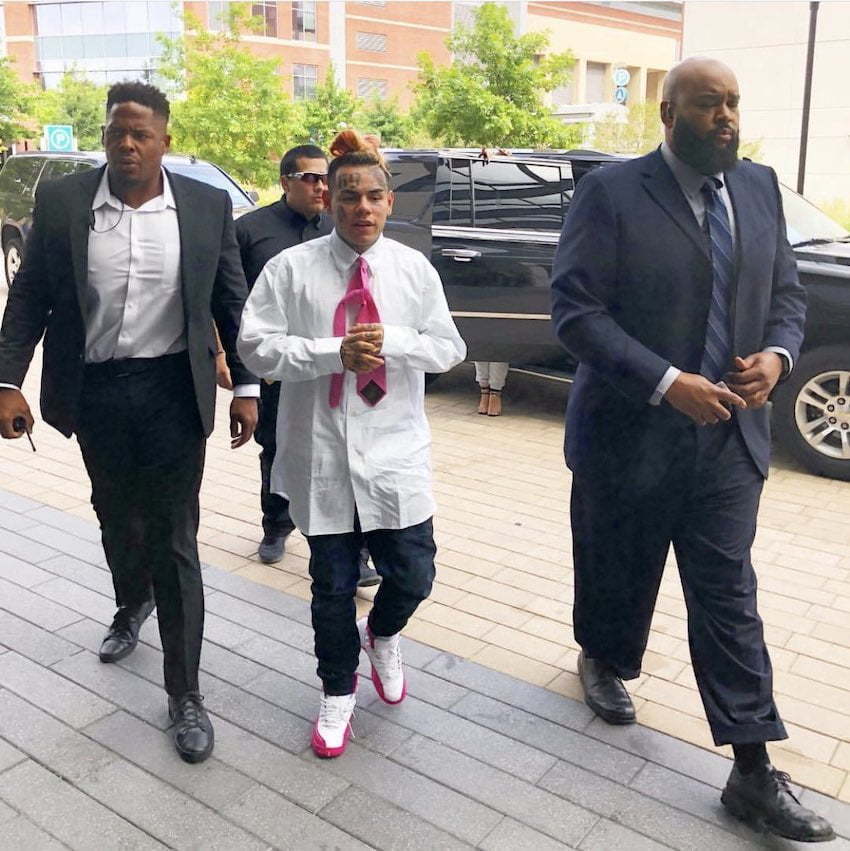 Tekashi69 also claimed that Ellison and other men robbed him at gunpoint and stole his chains, a story he later admitted to embellishing in a radio interview with Angie Martinez. The jury found the Ellison not guilty of the gunpoint robbery charge, but guilty of kidnapping after a hidden camera showed unknown men forcing 6ix9ine to get out of his car last year.
Prosecutors said they were waiting for the verdicts for Ellison and the other defendant, Aljermiah "Nuke" Mack, to be determined before sentencing 6ix9ine as part of his guilty plea. Inner City Press reported Thursday that the scheduled date for Tekashi's sentencing will be January 24, 2020. The rapper, born Daniel Hernandez, testified that he was hoping his cooperation would get him time served. If that's the case, he could very well be home in the next few months.
According to reports, Tekashi planned to reject the witness protection program and wants to continue on the path of his rap career. Now that the case is over – as the rest of the gang members involved in the RICO case have all plead guilty – only time will tell what is next for Tekashi 6ix9ine.