Floyd Mayweather's daughter Yaya Mayweather is stepping into the rap game.
Over the weekend, Yaya Mayweather teases a new collaboration with her on-again-off-again boyfriend NBA YoungBoy. The pair have been dating on and off for the past year, and now they might be dropping a song together. Right after he was released from jail, Never Broke Again was spotted with his new girlfriend Kaylyn at his home in Baton Rouge, where he is serving time on house arrest.
On Friday, the NBA YoungBoy announced that he is back on social media with a single post on his Instagram account. The post made his growing fanbase happy since a judge had previously banned him from all social media platforms over his pending legal troubles. It appears that he has now got his social media license back and even making a cameo on Yaya Mayweather's IG Live, where she previewed a new song that appears to be a collaboration between the two. Fans have mixed reactions to what we heard so far, but that doesn't mean that the final product won't be a hit, that is if the track will ever see the light of day.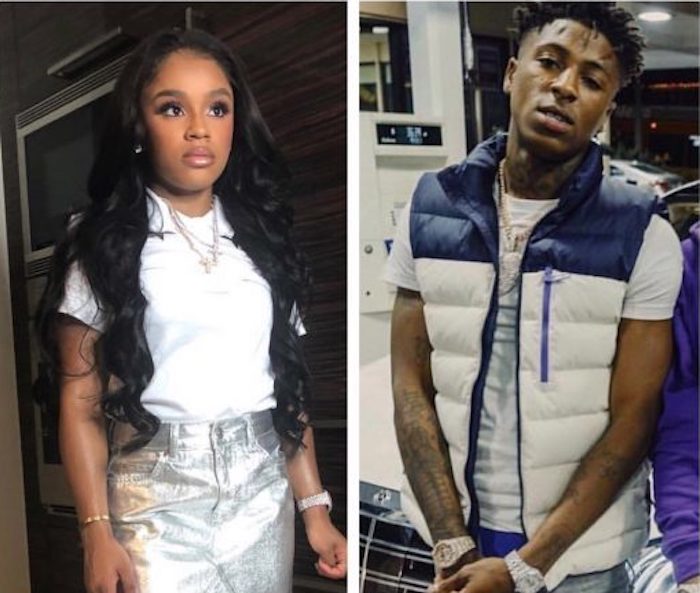 Mayweather and YoungBoy's relationship has been a rocky one since reports surfaced earlier this year that they're dating. She was spotted at his court hearing a few months back with his mother right before she was rocked with pregnancy rumors. There are also some past public issues between the two after reports surfaced claiming that she slashed the tires on his Maybach. He then called her out on IG for being drunk while on a night out clubbing.
While it appears that they're on good terms right now, some fans are already predicting that it may not last for too long. At the heart of all this is a song that fans want to hear the full version, so let's see if it will see the light of day. In the meantime, listen to a preview of it below.