NBA YoungBoy appears to be taking more subliminal shots at Floyd Mayweather's daughter Yaya.
The Baton Rouge rapper is currently one of the hottest young rappers on the scene and is the most streamed artist on YouTube for the past several weeks. Last week, he was spotted in his community with his mom feeding the homeless, but this week he appears to be having more girlfriend drama. YoungBoy Never Broke Again, and Iyanna Mayweather have been dating for the past few months, but the pair have been going through a rough patch lately.
Earlier this month, NBA YoungBoy rants about her slashing the tires on his Maybach and then he went on Instagram to call her own for being drunk in the club while proclaiming her love for him. In a series of tweets on Thursday, YoungBoy appears to take more subliminal shots towards her while suggesting that she is not genuine.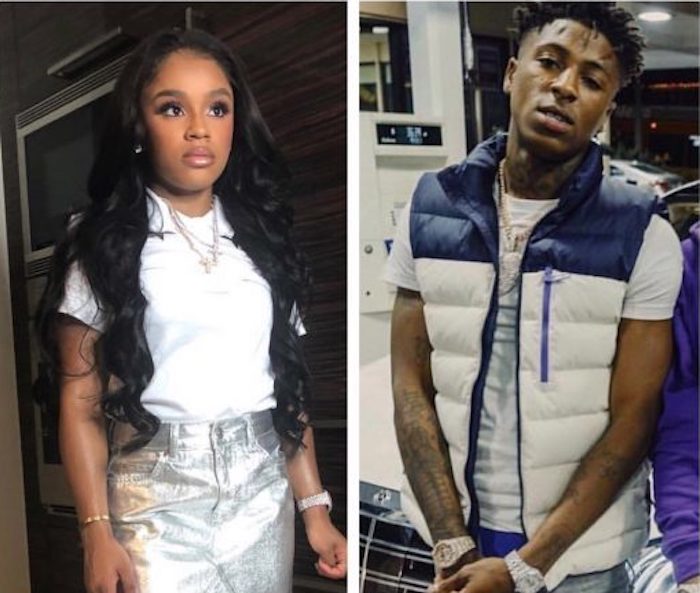 "You gone bump heads or always have a problem with the main one who showing fake love," NBA tweeted. "Just know they don't love you they with you for something. Why you just can't be genuine."
YoungBoy also told his fans that he got some new music on the way. While he didn't revealed a release date, the Louisiana rapper has been working on his next project for the past couple of months.
You gone bump heads or always have a problem with the main one who showing fake love

— NBA YOUNGBOY (@GGYOUNGBOY) April 25, 2019
Just know they don't love you they with you for something

— NBA YOUNGBOY (@GGYOUNGBOY) April 25, 2019
Why you just can't be genuine

— NBA YOUNGBOY (@GGYOUNGBOY) April 24, 2019