Vybz Kartel's corrupt juror case is back before the courts.
Livingston Cain, the juror charged for allegedly bribing the jury in Vybz Kartel's 2014 murder trial, was back in court on Thursday for his ongoing trial. Some new evidence was presented in Cain's trial that also raises some questions about the fairness of the original murder trial. Kartel, whose real name is Adidja Palmer, and his three co-accused, Shawn 'Storm' Campbell, Andre St John, and Kahira Jones, are currently awaiting the conclusion of their appeal.
Cain was arrested the same day that Vybz Kartel was convicted of murder. The juror was charged with attempting to pervert the course of justice, a crime punishable with years in prison. Law enforcement reveals that Cain attempted to bribe members of the jury including the forewoman with $500,000 in return for a not guilty verdict for the four men. He has since been released on bail pending the outcome of his trial.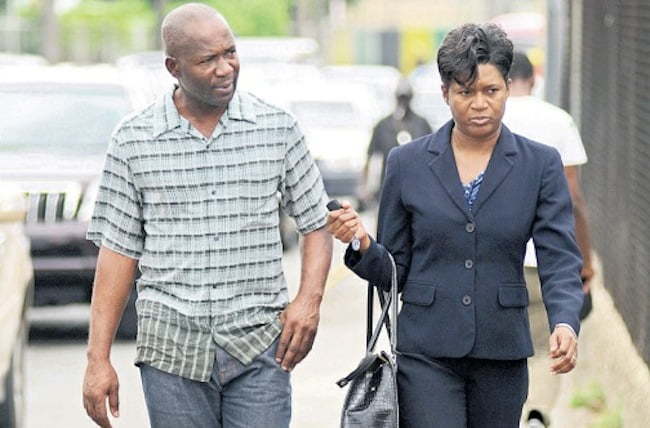 The prosecution and defense crossed examined an information technology professional on the witness stand in the Kingston and St Andrew Parish Court yesterday. The IT professional testified that the two audio recordings, allegedly between the jury forewoman and Livingston Cain, may have been doctored. A significant part of Vybz Kartel's appeal involves serious questions around the validity of the evidence used to convict the dancehall star.
One such example involves the meta timestamp on some of the evidence presented in the case which shows a date of July 6, 2011, which is six weeks before the prosecution claimed that the four men killed Clive "Lizard" Williams. Prosecutors argued that there is no evidence that the devices seized from Kartel and his co-accused were tampered with.
Investigators say they lifted the audio recording between the jury forewoman and Cain from a BlackBerry smartphone. There are also some doubts about the clarity of the audio. Valerie Neita-Robertson told the Star that there seem to be some hidden motivations surrounding the seemingly tampered evidence.
"If we were able to examine the phone, we may have found other things like when the date stamp was changed. She (the foreman) did not have the phone to give us. She went shopping in New York and lost the phone, that is what she said," Neita-Robertson said. "I don't see how if it is that the court is going to rely on her saying she recorded this thing and it is shown not to be valid, then where you think we stand?"
It will be interesting to see the outcome of this case and how it may impact Vybz Kartel's murder case. Urban Islandz will keep you up to date.