Vybz Kartel's murder case corrupt juror will know his fate when he appears in court today.
While Vybz Kartel and his co-accused await the verdict in their appeal, juror Livingston Cain, who is charged with corruption, is back in court for his ongoing trial. Cain was arrested on the day of Kartel's conviction in March 2014 for the murder of Clive 'Lizard' Williams. Cain was slapped with several corruption charges including one count of conspiracy to pervert the course of justice and six counts of attempting to pervert the course of justice.
The football coach was the only juror of the 11-member jury to return a not guilty verdict in the case. The juror forewoman reported him to the judge during the trial claiming that he tried to bribe her and other members of the jury with $500,000 cash. The jury forewoman is currently living overseas as part of the witness protection program. She fled the island in fear of her life.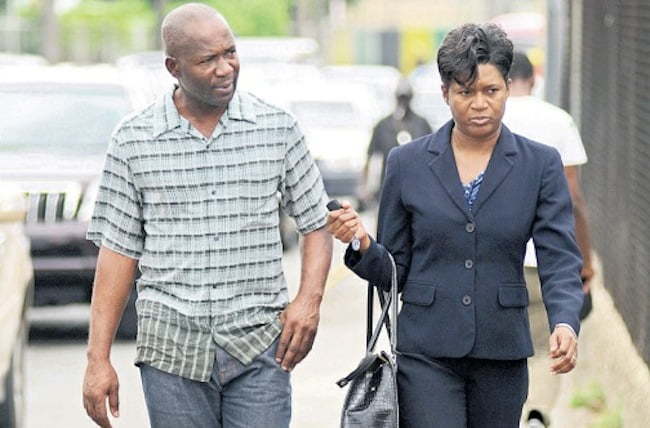 The forewoman also captured Cain on a cell phone recording trying to make the bribery. Livingston Cain and his attorney Valerie Neita-Robertson appeared in the Kingston and St Andrew Parish Court last week Thursday. Neita Robertson, who also represents Vybz Kartel in his appeal case in July, argued in court that her client is entitled to his own interpretation of the evidence.
The seasoned lawyer also pointed out that two witnesses testified in Vybz Kartel's controversial trial that the prosecutor did not present enough evidence to conclude that the four men were guilty. Parish Judge Maxine Ellis said that she needed to refresh her memory of the evidence since the case has been before the court since 2015.
Neita-Robertson also blasts the prosecution and the investigating officer in the case who told the court that he did not personally examine the critical cell phone evidence submitted by the jury forewoman.
Livingston Cain will be back in court today, Tuesday, September 18. He is facing years in prison if convicted for the crimes.