Kanye West still hasn't dropped his latest album, but the artwork has appeared online.
Fans have been eagerly waiting for Kanye West to drop his new gospel project Jesus Is King, but the rumored release dates seem to keep getting pushed back. Kanye's wife Kim Kardashian originally announced the album would be here by last Friday, and then Sunday, but the weekend past and neither of those were true. Instead, Kanye has been hosting listening parties in different cities and even announced and previewed an accompanying film that is set to hit theatres in October.
On Sunday the "Jesus Walks" rapper hosted his now-famous "Sunday Service" in Queens, NY before bringing the movie, Jesus Is King: A Kanye West Experience, to Manhattan that night. Kanye revealed the album cover on a projector during the show while debuting the song "Selah," and fans quickly began to share the artwork on social media.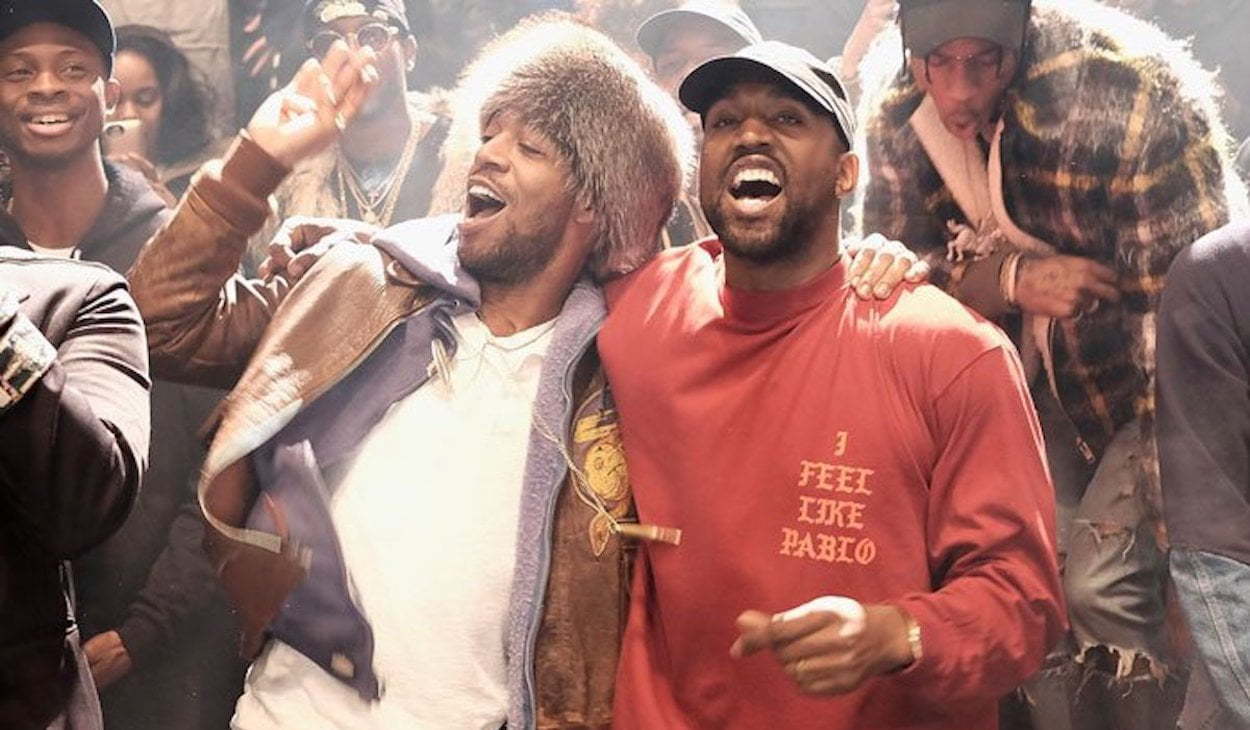 Fans also shared a glimpse of "Use the Gospel," a song off the project that features both members of the Clipse and a saxophone section by Kenny G. Kanye began his weekend in Detroit and headed to Chicago Saturday to join his friend Chance the Rapper as he kicked off his "The Big Day" tour.
It was also reported that the 42-year-old said he is done making secular music and will make only gospel albums from here on out. Still, there is no official word on when the album will be available for all listeners, as members of his camp claim that Ye was again putting on the finishing touches. The IMAX film will hit theatres everywhere October 25.
Selah #JesusIsKing pic.twitter.com/8FbDD0rchD

— Brittany (@typeannoyed) September 30, 2019
TMZ has since reported that Kanye West's "Jesus Is King" album has been shelved indefinitely because the rapper is still putting in some finishing work on the project. This means that the album no long has a set release date which shouldn't come as a surprise since it has missed several release dates leading up to now.
If I could describe this album cover it would be Biblical Art piece meets Microsoft Paint.

And I adore it ???#JesusIsKing pic.twitter.com/tM7cggkNk9

— Sam? (@SAMSEESGH0STS) September 30, 2019