DJ Drama & his girlfriend were spotted being super close and comfortable after she took to Instagram to announce that he was a woman beater, posting videos of her injuries as proof.
Over the weekend, DJ Drama's girlfriend who goes by the handle "debakii" on Instagram shared a video of her hand that was heavily swollen with numerous puncture wounds that are allegedly as a result of DJ Drama biting her. She also posted a video cursing him for his alleged actions. She stated, "This guy is a f**king woman beater." She then stated, "It's not the first time, not the last time he's put his hands on me. Look how f**king swollen my hand is. It literally has teeth marks that went into my hand and it's f**king bleeding."
She went on to post another video on her Instagram story showcasing other injuries she sustained on her chest and neck. "My shirt's ripped, and my neck," she stated while giving a close-up of her top, neck, and arm. She also posted a third video with the visuals, "Teeth marks bleeding from how hard he bit my hand." All the videos were subsequently deleted.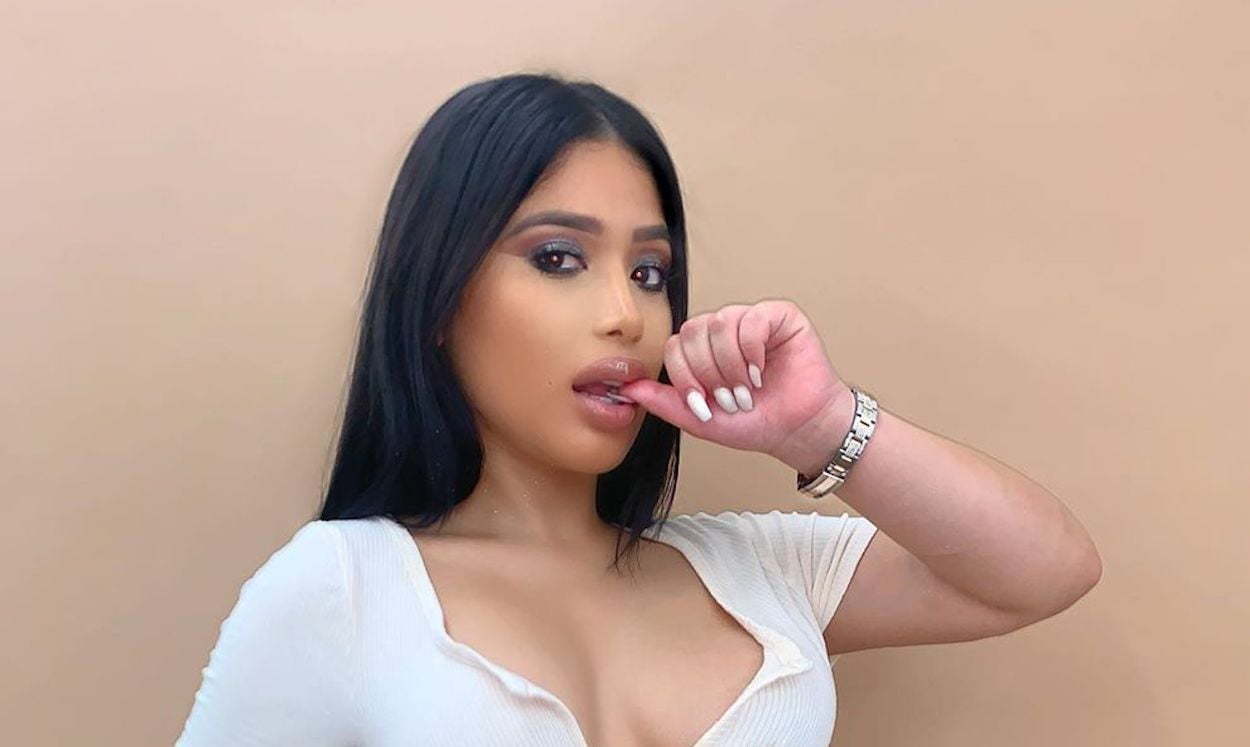 Debakii then recorded another video while she was in a clinic, stating that doctors had to wrap her hand, and recommend she take a shot. She stated she was also going to need antibiotics, "They're going to give me antibiotics for the bite marks, they were pretty deep. So I don't get an infection."
She also thanked everyone for reaching out to her and showing their concern, "Thanks for all the DMs, I can't reply to all of them because they're so many but I am OK and I am going to leave, but there are no flights right now, so there's only so much I can do. I literally don't have any money on me right now."
Fans also bashed the IG model stating that she was seeking attention as she clearly did not plan to leave the DJ and that she was a gold-digger. She posted a message on her Instagram story addressing that, "For everyone saying why am I still here. there isn't any flights available to fly out till Thursday form what I was told. As for me not having money I left my wallet at home I didn't expect this to happen while on vacation I do have money but not on me."
She added, "And when I said this isn't going to be the last time I was in emotion and wasn't thinking straight when talking I didn't mean I was going to stay for it to happen again. I didn't call the cops because I'm in Turks and Caicos I don't know how the system works here."
One fan who lashed out against the model got an angry response. The fan commented, "I'm sorry but u still follow this guy and u turn to social media to show ur injuries that he gave u but, aren't willing to leave ur doing this for attention Bc u obviously like it u said this isn't the first time and it isn't the last so ur not planning on leaving I don't feel bad for you. I feel bad for ur child. Ur so in love with this lifestyle that leaving isn't even out of the question and that's so sad," to which Debakii replied, "Did you see my stories? I went to the police you act like it easy to walk away from a relationship please shut up."
Now in an exclusive video posted via TheShadeRoom, DJ Drama and his girlfriend were seen still enjoying their vacation time together.
According to TSR, The two were apparently taking pictures and were "super cozy." Since then fans have steadily questioned her motives for being with the DJ. One fan commented, "Wounds heal like wolverine when money's involved," while another added, "Can someone just smack some sense into her? Ohh wait he already did."
This is one situation fans are invested in and they are anxious to see what the outcome will be once the pair return home.