R&B singer Mya and reggae crooner Jah Cure got a new video on the way.
Jah Cure has been working nonstop since his Royal Soldier album. The great success of the record has seen him shooting multiple visuals to support the album songs. His latest video shoot is for his song "Only You" with American Grammy award-winning singer Mya. Jah Cure took to Instagram to share news of the collab video in the works. He posted a photo of himself and Mya sitting back to back on the rocks by a river alongside the caption, "'Only You' @myaplanet9 @vprecords @recordingacademy #royalesoldier #MusicVideo."
There was also a little sneak peek of the video in Jah Cure's Instagram story. The Royal Soldier hitmaker is seen performing for the camera in front of a yellow Mercedes Benz. American singer Mya who is well known for her collaborations with reggae and dancehall acts also shared the photo and a snippet of the song to her IG page along with the Royal Soldier album cover. In her caption, Mya said in part: "When reggae & rnb link up. ? @therealjahcure @myaplanet9 on set of #OnlyYou video coming soon from the #RoyalSoldier album."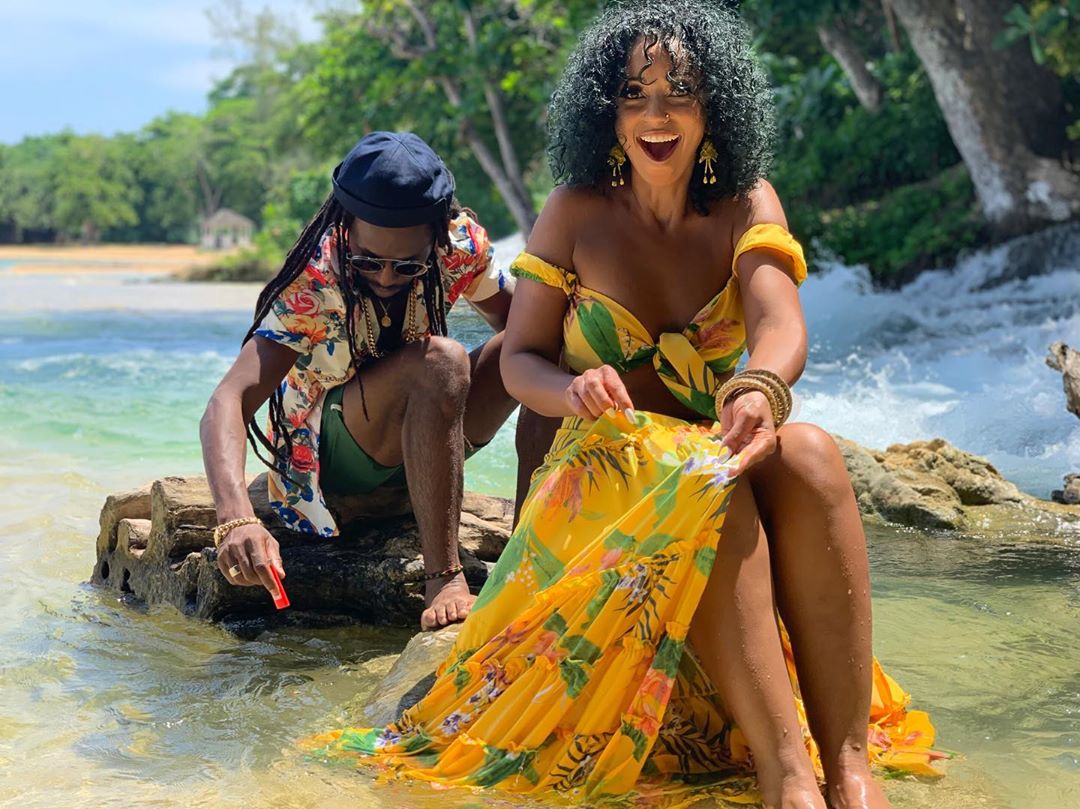 Mya recently collaborated with popular Dancehall artiste Ding Dong on their new single "Handsfree" off the Sexting Riddim produced by Jonny Blaze, Stadic & DJ Perf. The entire music video was shot in Jamaica as well by Cinema Gods JA.
Jah Cure also posted another video to his Instagram showing the behind the scenes of "Only You". The "Marijuana" artiste was seen puffing on same at a river in Jamaica wearing an island vibe shirt with the buttons undone, green shorts, and several gold chains. The video that currently has tens of thousands of views was shot at a location near Dunn's River Falls, St. Ann, Jamaica and was accompanied by the caption, "Shooting "Only You" music video with @myaplanet9 taken from the #RoyalSoldierAlbum."
Royal Soldier debuted at number one on the Reggae Billboard charts earlier this month. The project has been getting rave reviews with some fans agreeing that every single song on the album is a hit. Even DJ Khaled has been showing love to Jah Cure's latest body of work. We can't wait to see the music video for "Only You" featuring the beautiful Mya.