Jah Cure's new album Royal Soldier is now out.
Reggae crooner Jah Cure is basking in the success of his Royal Soldier album which became available globally last Friday (August 30). The artiste who hails from Montpelier in Hanover has been pouring out his heart to his fans, across the world, to whom he credits its success. On Friday, the songster posted a video on Instagram which he said was a tribute to his fans and all reggae lovers who have been supporting him over the years.
"I would like to make a toast to my fans an all di people dem out dere who truly love me and support mi. Today is a special day for me and you all, for all of us reggae lovers, music lovers. Today is the day that I dropped the masterpiece; this body of work that I have been working on for three and a half years. Since my last album, The Cure, here I now present to you the Royale Soldier," Jah Cure, whose real name is Siccature Alcock, said.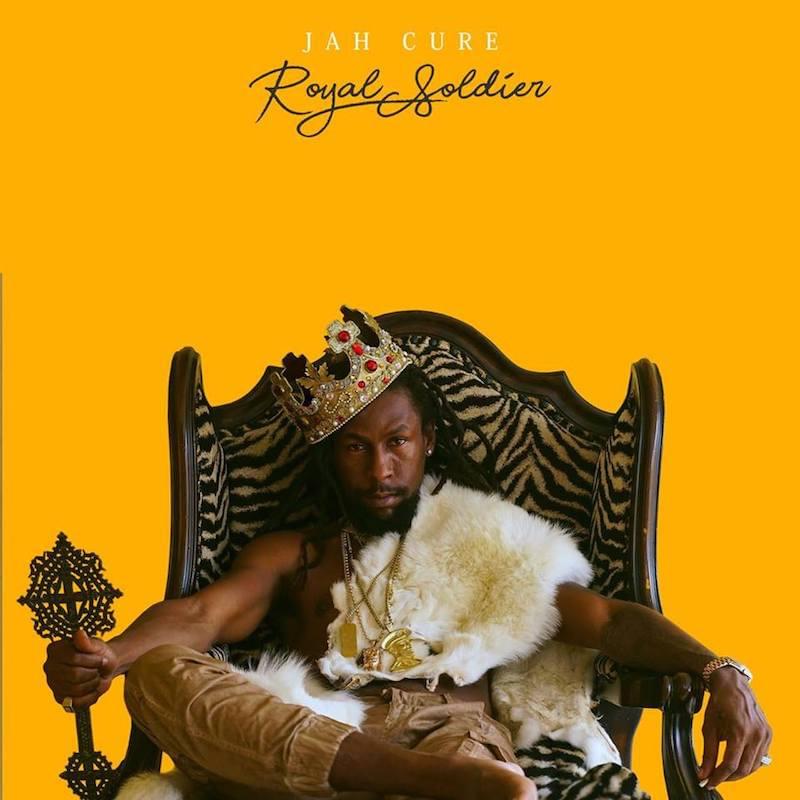 "So now my fans, I just want to tell you how much I love you all and thanking you for giving me your greatest support. Now today I am number one in Belgium; number two in France, number three in the UK, number two in the US. That's a good look. My fans, I love you all. Let's keep hitting that button. I won't stop till every human being on this planet could absorb this album because it's worthy to listen," the artiste who turns 41 this October said.
The album features collaborations with artistes such as Damian Marley, Tory Lanez, Popcaan, Capleton and Junior Reid.
"Life is a blessing when you can wake up to see your album on number 2 on the French chart, number three in the US chart and number four in the UK chart…Thanks to all my fans I truly appreciate your love and support… keep pushing that button. Let's go for the number one spot #RoyalSoldier. OUT NOW!!" Cure said.
Jah Cure had initially announced the release date of the album in early July. That revelation had evoked jubilation from his fans, who said they had been waiting with bated breath for its release.
The artiste recently completed his Royal Soldier tour, which commenced on June 1 in Nassau Bahamas, and ended on August 24 in Amsterdam in The Netherlands. The tour took him to eight other cities worldwide including Copenhagen, Denmark; Gothenburg and Stockholm in Sweden; Oslo, Norway; Nairobi in Kenya, Montego Bay, as well as Suriname and Seychelles.