It seems Likkle Vybz and Likkle Addi are gearing up to take the dancehall by storm with the official release of their new single "Skinny Jeans."
The duo is coining the moniker UTG which is an abbreviation for "Uptown Gaza." A post previewing the newly released song was made to Vybz Kartel's Instragam page 3 days ago. His fans immediately erupted in excitement and started to expressed their desire to have the full release. Their desires were fulfilled, as "Skinny Jeans" was released to Likkle Vybz's Youtube page on September 19, 2019.
The song is laced with lyrics and flow with lines like, "Inna Clarks, gyal a pass, we floss, top-class dem a come cross and a brace pon di boss and me nah laugh, well tuff me no soft dis a no draft, me a make a move drop your shorts, no we never wrong, we ever right paragraph."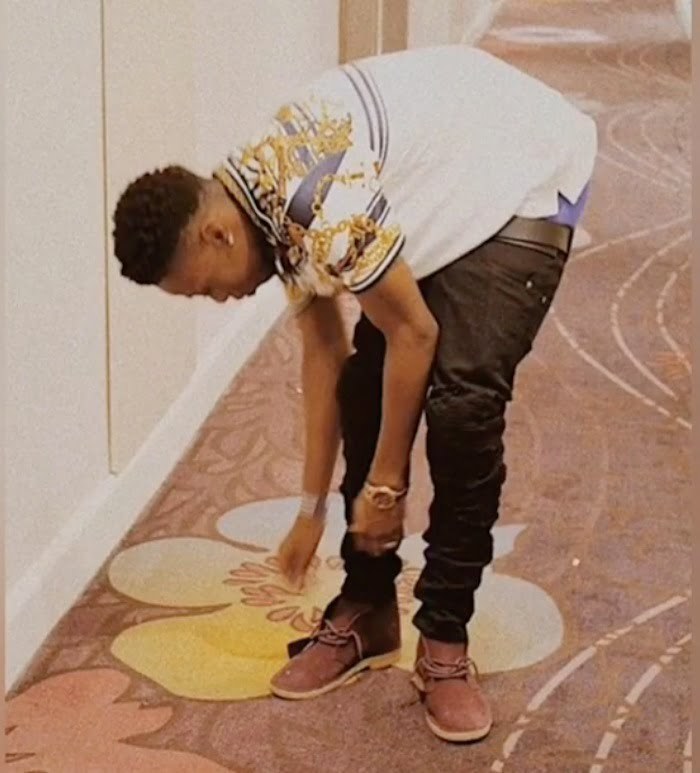 With their father being 'The Lyricist' of dancehall music, it is no surprise that the song would pack a punch. The young entertainers proudly sing about their apparel, "Where wa you feel like wear, Me a wear wa me feel like wear." Jamaicans have an obsession with the Clarks brand and they are no different. They sing, " Bankrobber Clarks and skinny jeans, …. Wa kinda Clarks that yuh ina, a knockoff, yuh make Bobus laugh."
Vybz Kartel caused a frenzy in 2010 when he released the track titled, "Clarks." The track, which also featured Popcaan and Gaza Slim, was a megahit. He followed "Clarks" with two other successful tracks, "Clarks Again" and "Wear Weh You Have" on the Wallabee Riddim. The songs reignited the fire for the much loved Desert Clarks, which saw an increase in the price as a result of the high demand.
"Skinny Jeans" was released on the Vybz Kartel Music label and is being distributed by Johnny Wonder.
Many are saying the future of dancehall looks promising and Likkle Vybz and Likkle Addi may just be the ones leading the charge.
Check out the full track for " Skinny Jean" below.