Kanye West's new gospel album is coming next week Friday. Is the industry even ready for this master production?
Kanye West's new album "Jesus Is King" is indeed coming on September 27th. The rapper confirmed it on stage in Batesville, Indiana where he attended a free concert reportedly by Roc Nation's Infinity Song and Victory Boyd. In late August, Kim Kardashian West shared the tracklist for her husband's upcoming album along with the title "Jesus Is King." The reality star captioned the photo "9.27.19" to let us all know when to expect the 12-track record.
Kanye was initially set to release the album "Yandhi" in September 2018 but when that didn't happen the rapper started hosting his spiritual event not long after. "Jesus Is King" is slated to be a similar experience to what we get a glimpse of every Sunday, no doubt. Yeezus spends a lot of time rehearsing with the Sunday Service choir members. If he made a whole new album and rendered the previously announced one obsolete, this proves spiritual awakening does not stray from the realm of possibility.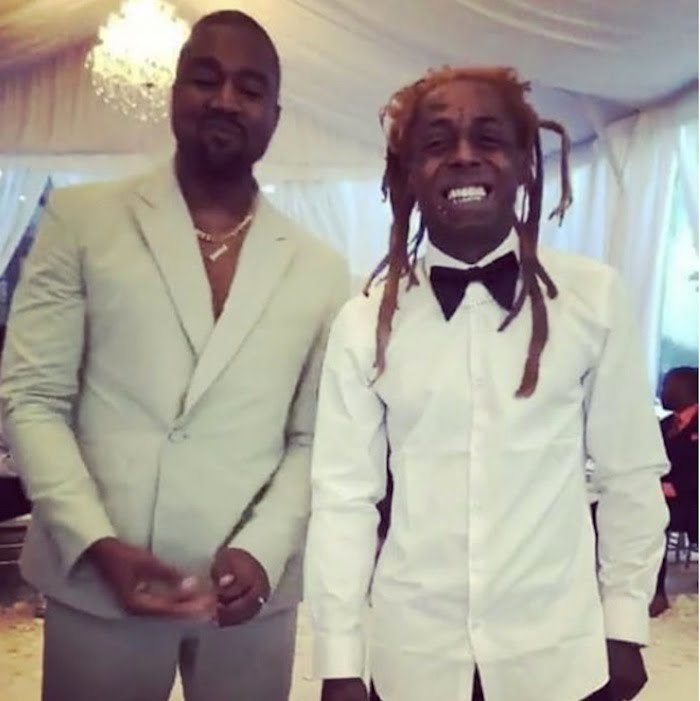 Kanye hasn't really spoken about the upcoming album. He made this latest announcement while at the aforementioned concert supporting a family band trying to raise money for their upcoming tour. Kim K mentioned in a recent interview that Kanye has been born again and saved by Christ. Also just this week, T.I. shared a message about 'Ye on Twitter. "No matter what go on…He's Always gon be my brother," he continued. "Love to see him at peace with his self again. Felt like the old Ye' With a new purpose. Made my day. #SundayService," the rapper tweeted after attending Kanye's popular spiritual event in his hometown of Atlanta. We've watched 'Ye give DJ Khaled the shoes off his feet and seen even Drake wear a "ye must be Born again" hoodie which we hope is a sign of support for the rapper as well. Many of the industry's prominent artistes have been supporting the G.O.O.D Music founder's new-found faith and spiritual movement.
If there was any doubt that this upcoming release was anything other than, a full choir gospel album, let's not forget the tracklist or that snippet of "Sweet Jesus" leaked online. Along with the few seconds, we heard the gospel choir belting some powerful vocals. If you watch "Keeping Up With The Kardashians" you might catch a sneak peek of more of the project's contents too – which is on every Sunday like Sunday service. The popular reality show which is currently in its seventeenth season, has been using West's soundtracks; And we wouldn't be surprised to hear tracks from the new album on the show too, maybe even before its September 27th debut.
Kanye has now officially mentioned #JesusIsKing!!

"It's out September 27th…" pic.twitter.com/5OgDoZMbVa

— Photos Of Kimye ?? (@PhotosOfKanye) September 16, 2019
Has anyone considered the social and spiritual impact that a gospel album from Kanye West might have? September 27th might be the day a lot of people were waiting for without even knowing it. Everything Kanye touches is fire but have you heard those harmonies from the rapper's church choir though – can I get an Amen?