Soulja Boy made his first public appearance after mysteriously going missing two months ago, and he gained 50 pounds.
Amidst all that drama that has been unfolding in the hip hop community with the likes of Tekashi 6ix9ine, 50 Cent, Nicki Minaj, and more; only a few fans took notice that Soulja Boy had gone missing. The "Pretty Boy Swag" rapper was sentenced to 240 days in jail for trying to fake is community service duty; a direct violation of his probation. It was a bit shocking that he was released from jail on July 14, 2019, a whole 5 months before he was expected to be freed. The jail authorities mentioned that Soulja was a good boy behind bars, and that was one of the reasons for his early release.
The troubled rapper has been staying low and out of the public eye since then. Soulja Boy's mother reportedly filed a missing person report to the LAPD, after she could not get in contact with him.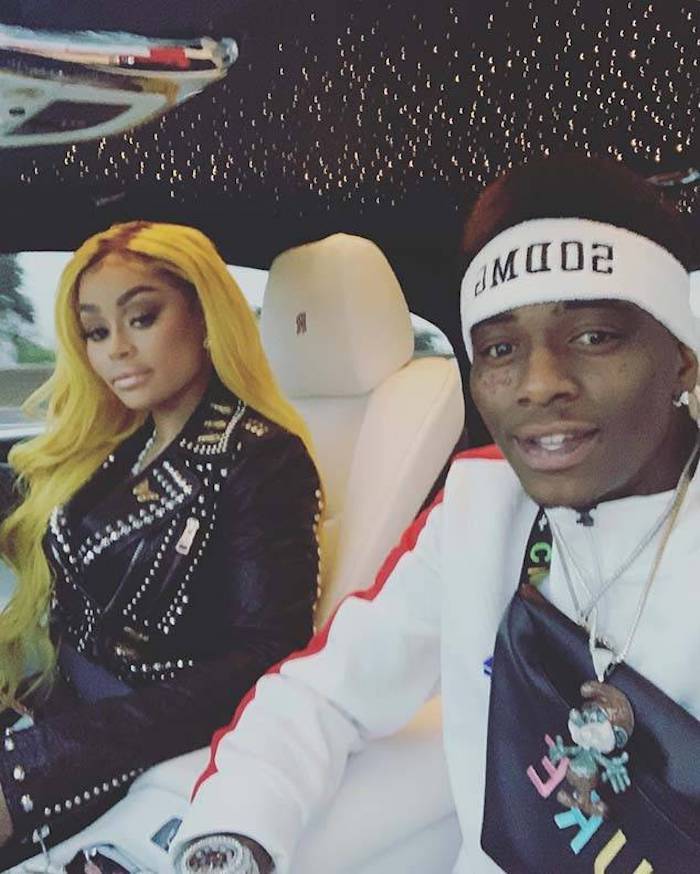 The Chicago born actor, rapper, songwriter, producer, and entrepreneur is planning to keep this low profile. Word coming out of his camp is that he intends to limit his use of Social Media platforms such as Twitter and Instagram. The 28-year-old rapper is also drastically removing a lot of persons from his circle in an effort to make it more tightknit. This move seems to has been sparked by an issue that occurred while he was locked away. He suffered significant financial losses when his San Fernando Valley crib was robbed, with the thieves making away with over $500,000 in cash and jewelry.
One of Soula Boy's favorites quotes reads, "I used to be Soulja Boy but now I'm Soulja Man."
Does it seem the time in the county jail has changed him for the better? Could it be that he is just using this as a medium to draw more attention to the projects he has in the pipeline?
He is slated to meet with the Breakfast Club team for his first official interview to discuss his new documentary "This Can't Be Real."
He should also be shining some light on his upcoming album, "How Can You Blame Me?" The project was initially scheduled to be released on July 28, 2019, by his label Stacks on Deck Entertainment, Entertainment One Music and Warner/Chappell Music, however that was delayed due to his 'lockdown.'