Soulja Boy is heading into the slammer for eight months.
Big Draco will be missing from social media for a while since he was sentenced to 8 months in jail for probation violation. Soulja Boy was sentenced to 240 days to be exact, and an additional 265 days of community service, TMZ reported. The SODMG rapper has been behind bars for 20 days following his arrest earlier this month in Los Angeles after a judge ruled that he failed to complete his court-ordered community service.
Soulja Boy's attorney pleaded in court with the judge to let him off the hook because he had an awakening in jail, but the judge said no he would have to do some time behind bars. The judge told the rapper that he was initially planning to sentence him to two years in state prison, but decided to cut him some slack and sentence him to eight months in jail and community service.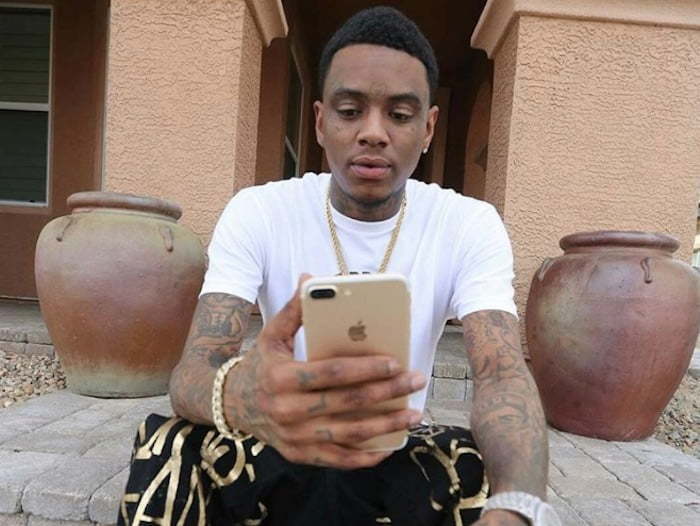 Over the past couple of months, Soulja Boy had had a couple of runnings with law enforcement including an arrest in February when the cops raided his Agoura Hills home and found ammunition. The same house was burglarized recently while the rapper was behind bars.
Soulja will commence his sentence immediately which means he will not be released from jail. He is being credited with 40 days.