Chris Brown's ex Ammika posts pics without a baby bump in sight. Could this be a confirmation that she isn't pregnant?
"No Guidance" singer Chris Brown is one of the most talked-about celebrities. Whether it's his hair, clothes, legal issues, or most popularly his relationships, fans are always concerned about every little detail of his life. The recent pregnancy rumors started back in May when Breezy commented, "BM BAD" under one of Ammika's Instagram photos. This sparked pandemonium amongst his fans who immediately began speculating that the pair were expecting a baby as BM is the abbreviation for baby mama.
Since then it has been said that the pair have broken up, however, that hasn't dissuaded any pregnancy rumors. Back in August TMZ reported that their little bundle of joy was expected to arrive in the fall. Sources claimed that the pair are willing to put their child first and that they Chris Brown and Ammika were reportedly on civil terms and "getting along well." Sources also said that Ammika is happy with the way Brown supports her medically, emotionally, and financially.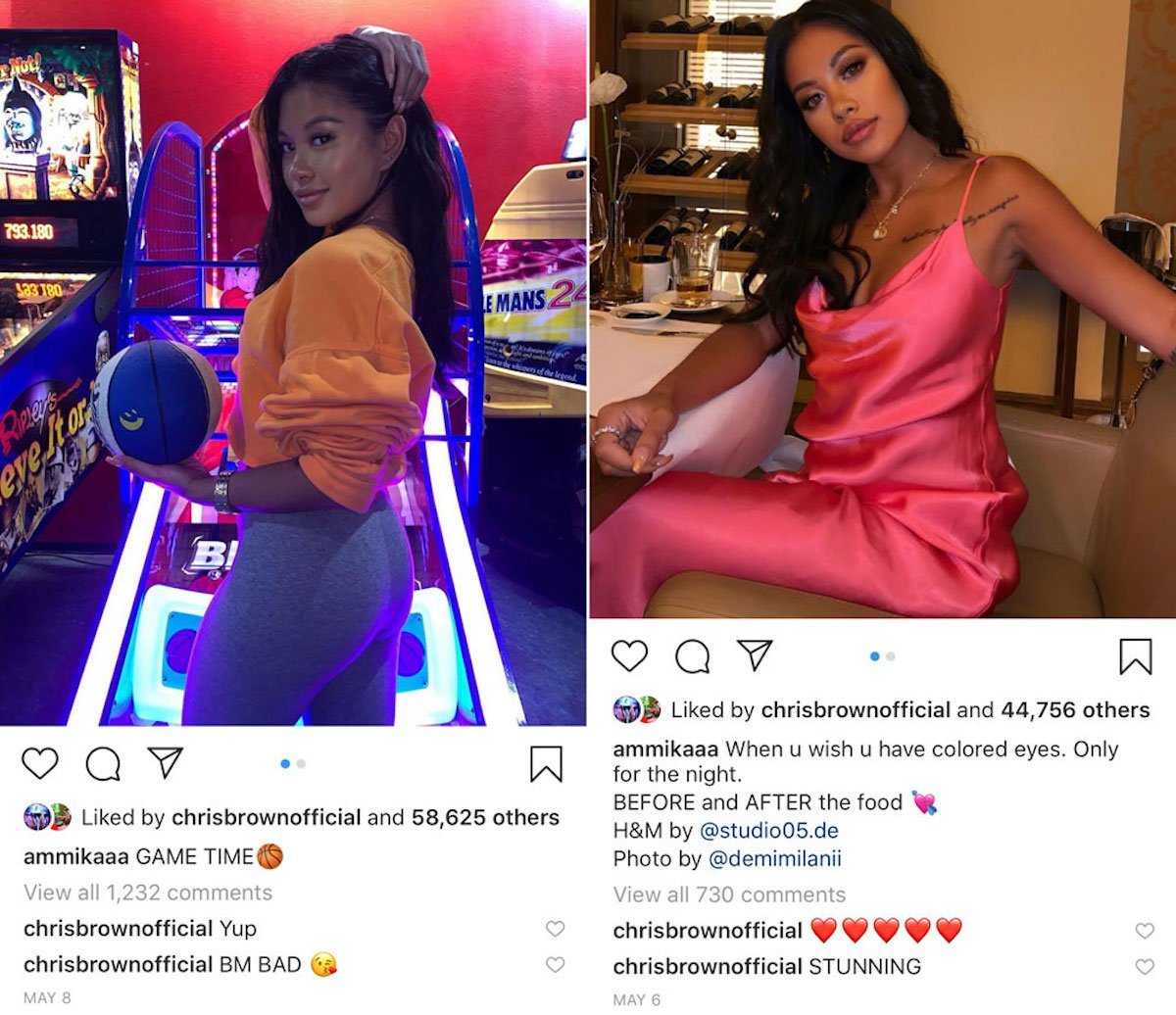 In the midst of all those pregnancy speculations, Ammika hopped onto Instagram and has been posting numerous photos of herself in little dresses which seem to indicate that she is not pregnant. The dresses are tight and fitting, showing no signs of a baby bump. As she would be about 4 months along, many fans are using these bump-less pics to put the pregnancy rumors to rest.
However, some fans believe that she could be posting old photos, or that the images may be new, but due to the angle the photos are taken from her bump isn't visible. To which they plead "turn to the side" The only picture recently posted which shows a side angle was captioned, "Early May."
In one recent image, the model can be seen in a bikini top but with pants pulled over her tummy. One fan commented, "Any mother can tell n yes she's pregnant congratulations love."
For now, it would seem the general consensus is that the model and Chris Brown are not expecting a baby together.