Chris Brown and Drake are about to dominate the summer with "No Guidance."
Urban Islandz was the first site to report back in March that Rihanna's ex-boyfriends, Drake and Chris Brown, recorded a song together. A preview of the track surfaced online last month, and now we have the full version. The track will appear on Breezy's new album Indigo, due on June 28. Brown first shared a preview of the highly anticipated collaboration at his 30th birthday bash at the Sky High Sports in Woodland Hills, California. Fans have been waiting patiently for it ever since then.
Last week, Chris Brown shared a photo of himself and Drake together as he teased the new single. "Summer time bout to get a lot hotter," he wrote. The track marks the first time that the two megastars are collaborating. After listening to the track, you will want them to work on a full album together.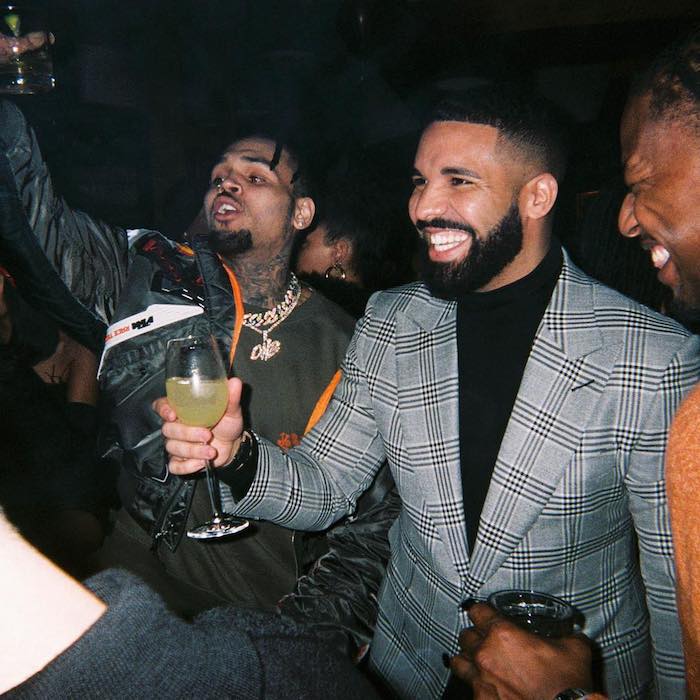 On Friday, Breezy shared the artwork for the single "No Guidance" while revealing that it would be released the same day. "Releases today summer officially started," he wrote. Sources told Urban Islandz that a music video for the single is forthcoming and both Chris Brown and Drake will appear in it. "The video was shot in California recently, and I tell you it's lit man they the two most talented in the game right now nobody comes close," sources said.
The R&B singer and the Toronto rapper have developed a close friendship after ironing out their differences last year. A few years ago, they were beefing over their relationship with Rihanna, and now that she has parted ways with both of them, there is no reason to beef anymore.
Perhaps we can get a full joint album between Aubreezy, or maybe we will get some more collaboration. Nevertheless, it's good to see them getting along and working on music together.