Tekashi 6ix9ine's former manager Kifano "Shotti" Jordan speaks, says he forgives him for snitching.
Shotti was sentenced to 15 years in prison for his roll in the racketeering case against the Nine Trey Bloods gang in New York. A big part of the reason Jordan is now behind bars is because of Tekashi 6ix9ine's cooperation with the feds as part of his plea deal. It didn't take long for the feds to force a guilty plea from almost a dozen of the rapper's former associates including his ex-manager Shotti whom he fired just days before he was arrested in November last year.
In the video clip snippet from an interview with Cigar Talk, Shotti makes it clear that no one forced 69 to portray a gangster lifestyle. "Nobody forced him to do anything that he doesn't, nobody say you have to be… this is what he wanted this is what he came in the game for," Jordan said in an interview from jail. "I didn't say this is what you gotta do and tell the world to s*ck your d*ck, no I was there to support him a real ni**a would."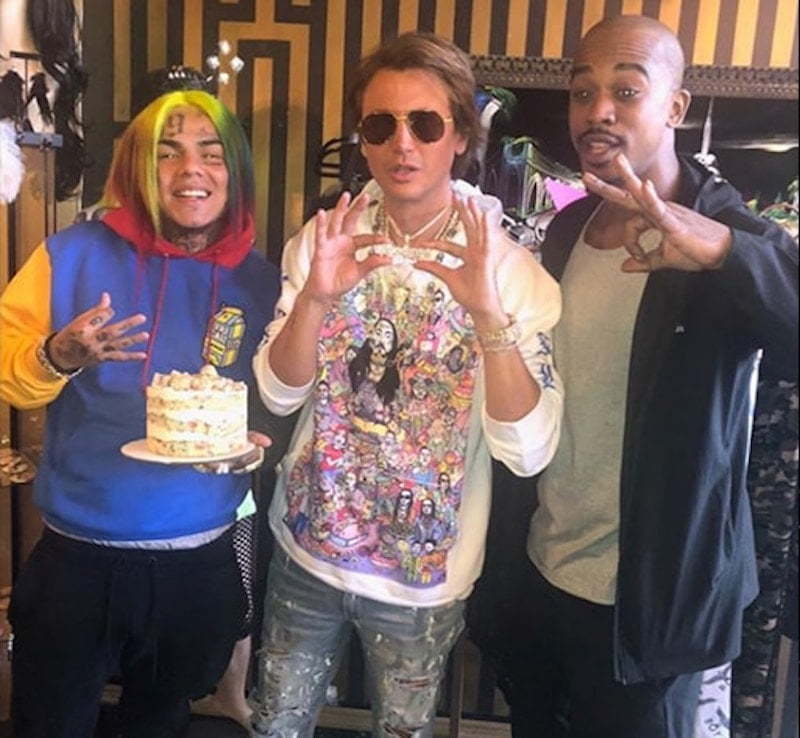 Jordan was then asked if he should see Tekashi69 now what would he said to him, and Shotti surprisingly said that he forgave him for snitching on the whole crew. "I would just let him know I pity him man, I forgave him, but I pity him like you ain't have to go that route, you ain't have to do this man," Shotti said. The rainbow-haired rapper's former manager added that the whole thing affected the families of the people around them that had nothing to do with what they were doing.
The trial for two Nine Trey members, Anthony Ellison, and Aljermiah Mack, is set to begin in New York this week and Tekashi 6ix9ine will testify in court against them. If he takes the witness stand, this will be the first time that he is testifying in court against his former associates. A judge ban portions of 69's music videos from playing in court during the trial due to their misogynistic content.