Kodak Black has pleaded guilty to federal weapons charges.
Kodak Black is facing up to eight years in prison after entering a guilty plea Thursday morning, three months after pleading not guilty when he was hit with federal weapons charges in May. The Florida rapper was accused of falsifying information on federal forms to purchase guns, according to the Associated Press. Law enforcement said Kodak wrote on the application form that he doesn't currently have any serious criminal cases pending against him, when in fact he does. A federal judge in a Miami courtroom denied his request for bond based on his criminal history, and deemed him a danger to the community.
This case is seperate from other drug, weapons, and sexual assault charges the 22-year-old is facing in other states. Kodak will be sentenced this November, according to Pitchfork.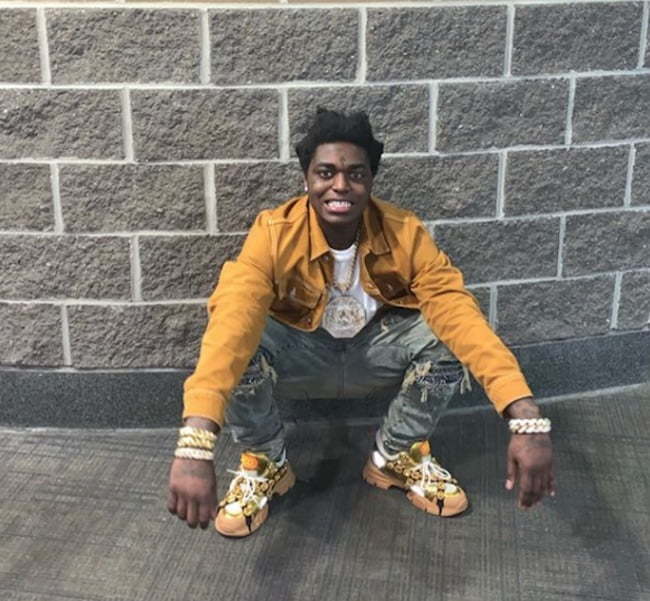 The deal confirmed rumors from just a day ago that he had a change of heart on what his plea would be.
Kodak Black, born Bill Kapri, was arrested in May right before he was set to hit the stage at Rolling Loud festival in Miami. Signs were telling that the case may not be going in his favor when the "ZeZe" rapper posted a photo from prison last month using a caption that seemed to shade his legal team. However, Kodak's lawyer later denied that the lyrics were directed towards him.
Kodak claimed after his arrest that he was being targeted by the feds. Weeks before he was charged in Florida, he was taken into custody at the U.S.-Canadian border and charged with weapons and drug possession. He also faces charges in South Carolina after he was accused of raping a high school girl in 2016.