Jermaine Dupri has backpedal on what Funk Flex said about JAY-Z checking him over a deal with the NFL last year.
It was recently announced that Sean 'JAY-Z' Carter has entered into a longterm contract with the NFL. The deal sparked some controversy for the rapper due to the history that the NFL has with the black community. You will recall that there was a time when the black community threatened to boycott the NFL following the Colin Kapernick blackballing situation. Some artistes also turned down the opportunity to perform at the halftime show for the most highly anticipated and highest-rated television sporting event of the year, The Superbowl.
This partnership with Roc Nation and the NFL appoints JAY-Z as the Live Music Entertainment Strategist which means he will organize all the halftime shows. Recently, producer and songwriter, Bryan Michael Cox, weighed in on JAY-Z's newly announced partnership. According to Cox, collaborator, and long-time friend, Jermaine Dupri had a similar opportunity last year with the NFL. It is alleged that when Dupri almost inked a deal with the league, it was JAY-Z himself who advised him against it.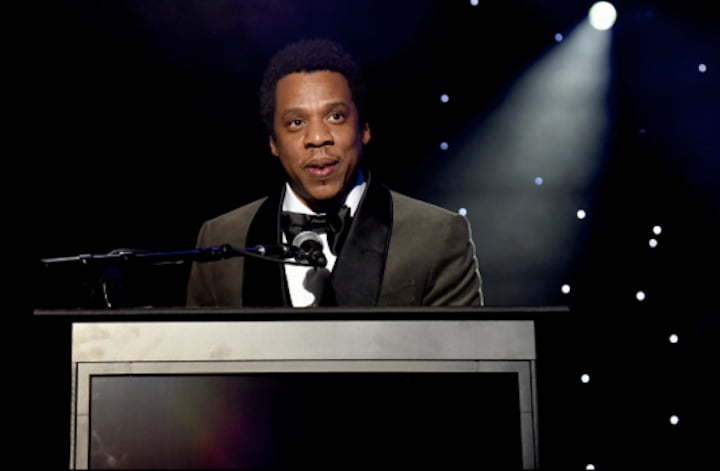 Dupri is now finally speaking out in an effort to correct what was said on his behalf. Apparently, what Bryan Cox was referring to specifically was Dupri's role in producing a 10-day series of free shows to add onto the musical programming of the Superbowl 53 in Atlanta this year.
Jermaine said he received a lot of backlash from his own people (the city of Atlanta) for throwing concerts in Centennial Park because the deal was associated with the NFL.
During his interview with V-103 Atlanta, Jermaine said he even met with parents who had been victims of police brutality so they could attend the concerts at the park in an effort to raise awareness. He mentioned that the families were really upset with him, with one mother even telling him, "Jermaine, you're taking blood money." According to Dupri, he was catching flack for just trying to do something for Atlanta, and because of it, he started to back out. When more offers came in that were associated with the NFL brand, he would turn them down.
In regards to JAY-Z contacting him about the deal, Jermaine said, "He never told me don't do what I was doing," he clarified. "What did happen was I was catching so much pressure from my community. I never seen this before and I didn't sign up for this. I signed up to try to give Atlanta a week of free concerts in Centennial Park, and I got all this other stuff coming along with it, and with that being said that's the gist of the whole thing."
Jermaine confirmed that he has spoken to JAY-Z since the deal with Roc Nation and B. Cox speaking out in the Podcast. He said, "I wanted him to not get lost in the sauce of whatever is being said as well because I hadn't spoken on it. I think that's the most important part of this is that people have jumped to all kind of conclusions."
This is a very important lesson for us all. The horse's mouth is always the best source. We're so pleased that Jermaine was able to clear this all up and to know that he and Hov are still great friends.