Dame Dash put JAY-Z on blast saying he "ain't sh*t" while calling out Jermaine Dupri.
Dame Dash said he was not surprised by the news of JAY-Z's new NFL deal. Dash and Hov have a notoriously complicated relationship since the demise of Roc-A-Fella Records almost two decades ago. So anytime the hip hop mogul comes up in conversation, it's clear that Dame Dash still has some ill feelings towards their situation. But "No Jumper" podcast host Adam22 couldn't resist asking Dame about his thoughts on JAY-Z's deal with the NFL, the highest trending topic over the last week that sparked backlash towards the "4:44" rapper.
At first, Dame Dash dismissed the conversation and said he wasn't getting into it, but he eventually ranted on for about six minutes and told us how he really felt. The Roc-A-Fella co-founder said he was skeptical of the situation since the details of the deal are so vague.
"I don't know what the deal is so why am I talking about something I know nothing of? … Why was there an announcement about a deal nobody knows? 'This was the deal. We made a deal' That's not real bro, that's a cartoon." The more Dame spoke on the situation, the more personal his opinion became. "We gotta get rid of the distractions and sh*t. Jay plays like Jay. That's what he does. We're used to it; he just did it at a bigger level."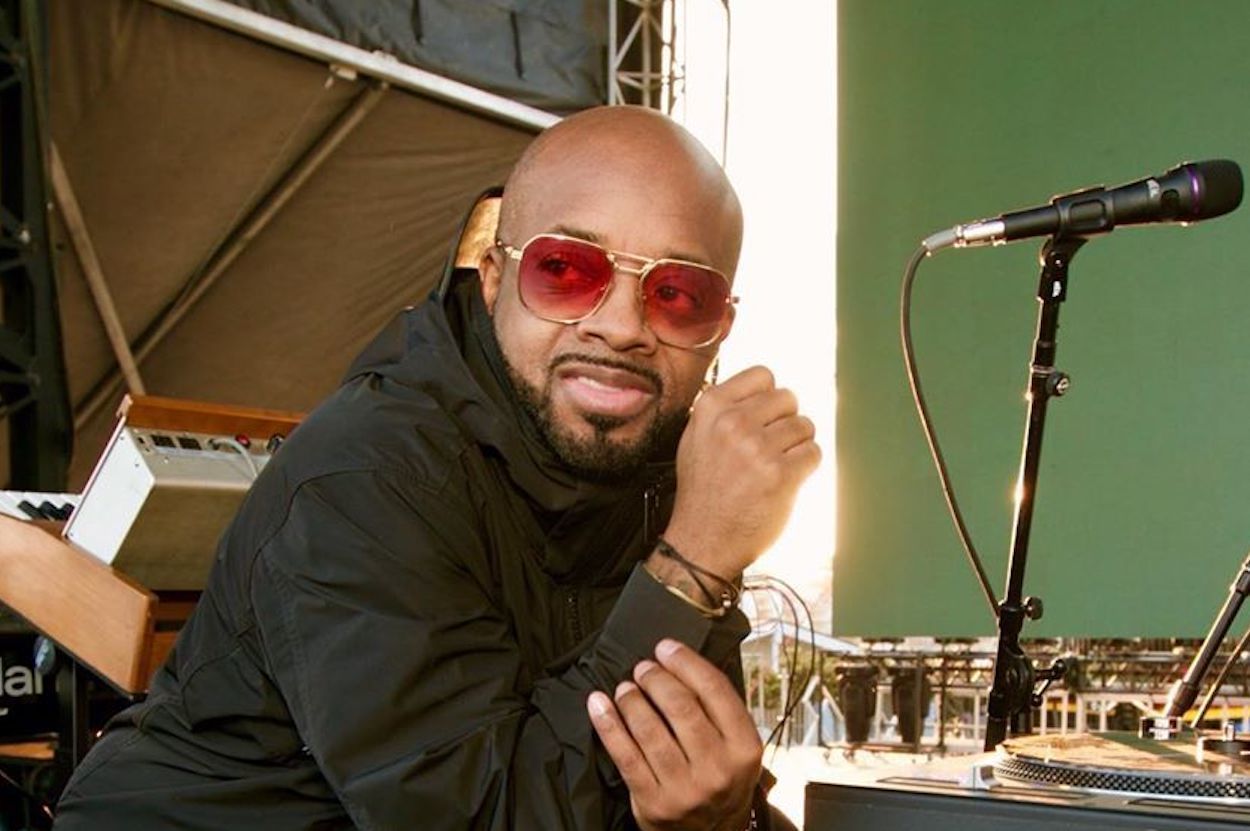 The 48-year-old entrepreneur questioned what exactly JAY-Z's role would be, and why hip-hop's first billionaire would sign up for a job instead of just buying an NFL team.
Adam22 brought up the controversy behind the new partnership which surrounds Colin Kaepernick and if JAY-Z should have done a deal with the league that blackballed the former 49er's quarterback. Dame said he wasn't surprised that Hov might have betrayed Kaepernick in the end.
"I know what Jay does so I'm not surprised," Dame continues. "It's not hard to close a deal when you walk in the room with Beyonce you could close a deal. You understand what I'm saying? She's the biggest fire power. In that moment it's easy."
"The betrayal .. all that … y' all just mad he betrayed [Kaepernick] Why y' all not made he betrayed everybody else? How many betrayals we talked about with Jay? This ain't the first one. But this is the first one we talking about because it's the only one that affected us. So for me, I'm like, big deal. He f*cks everybody over."
He also blamed producer Jermaine Dupri for trusting Hov's words after it was reported that Jay stopped JD from doing a similar deal with the NFL last year for the sake of morals.
"Jermaine Dupri is stupid for listening to him. That's what I think. We all know Jay. So once he does what he did, how he did Roc-A-Fella, why do you think he'd do anything else? That's Jay. Those principles don't mean anything. Jay runs with the bag, period."
At the end of the day, Dame claims he is only worried about his own business deals. But one thing he does want from Hov, he said, is the rest of his royalties from the "Reasonable Doubt" album.
Jermaine Dupri has since denied that JAY-Z told him to cancel his deal with the NFL, although he did admitted that the rap titan gave him a call about it.
You can catch more of his thoughts on Jay-Z's NFL deal below.
Adam 22 Talks With Dame Dash About Jay-Z's NFL Deal.

"Big Deal, He F*cks Everybody Over. Jermaine Dupri Stupid For Listening To Him — We All Know Jay……" pic.twitter.com/OnvpeBQKQO

— DJ First Class™ ? (@1DJFirstClass) August 22, 2019