Chris Brown's ex-girlfriend Karrueche Tran has the best reaction to the 'Cucumber Challenge' hands down.
Like the rest of us, it's hard for the model/actress to walk by cucumbers in the grocery store and look at them the same. Last weekend we saw Alexis Skyy going viral after what went down at her and her boyfriend's Trouble Cucumber Party. Lil Boosie was there and even he appeared to be totally stunned. We also saw Reginae Carter attending the same party which she later admitted to spying on her on-again-off-again boyfriend YFN Lucci.
Karrueche Tran has now chimed in to give her take on the viral challenge. "I was at Whole Foods today in the produce section and I legit rolled my eyes at the cucumbers. Look what ya'll have done," Tran wrote in a message on IG Story.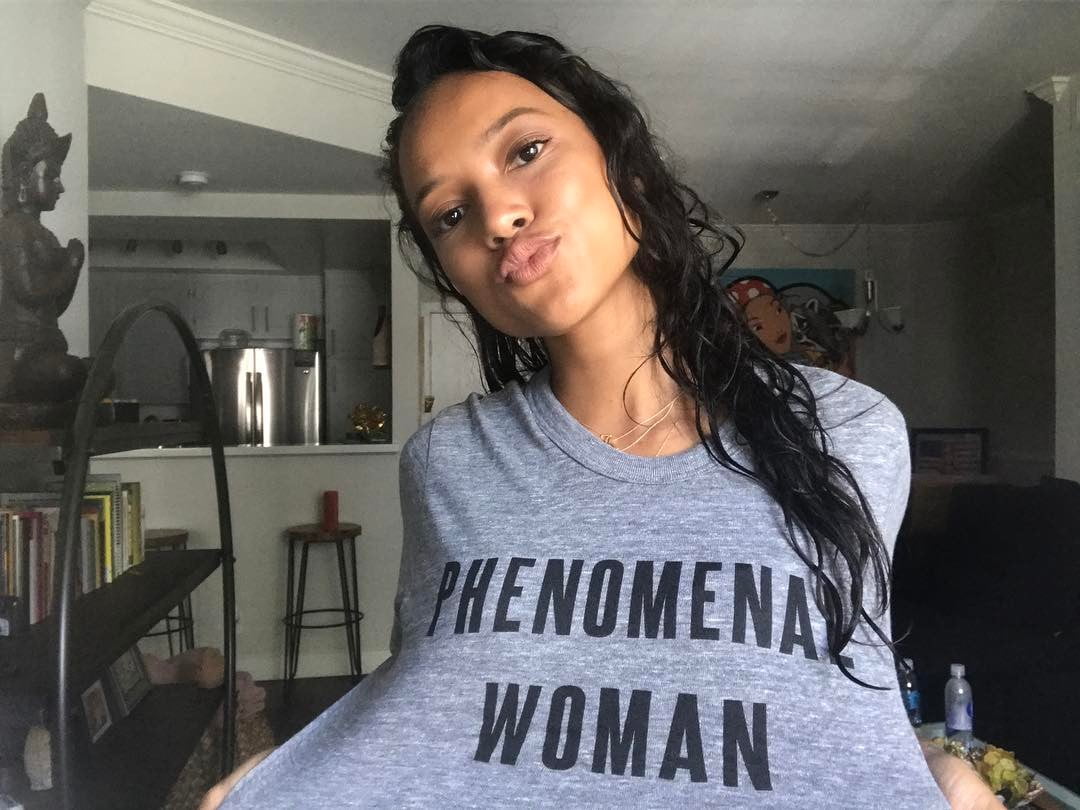 Of course, Karrueche has no plans to partake in the "Cucumber Challenge." It's hard enough for her to buy cucumbers for her salad, let alone participate in the challenge. As for Chris Brown, he has yet to react to the challenge, and neither did we see him at the wild party last weekend.