Alexis Skyy has stepped forward to address her viral "Cucumber Challenge" video, and rumors that she was involved in a fight at her boyfriend's Trouble pool party.
On Sunday night, a video clip from the pool party went viral on social media. In case you see Alexis Skyy trending on Twitter, it's because of what went down. The reality star and her crew decided to take the "Cucumber Challenge" to a whole new level. The video clips drew some criticism from some of her followers who accused her of degrading the other female in the clip.
Alexis has since spoken out saying that she was not the one in the video of the alleged fight, but admitted that the one with the female was her. "She is the one who told me to put it in there… like when the alcohol in your system you're just having a good time," she said while on her IG Live.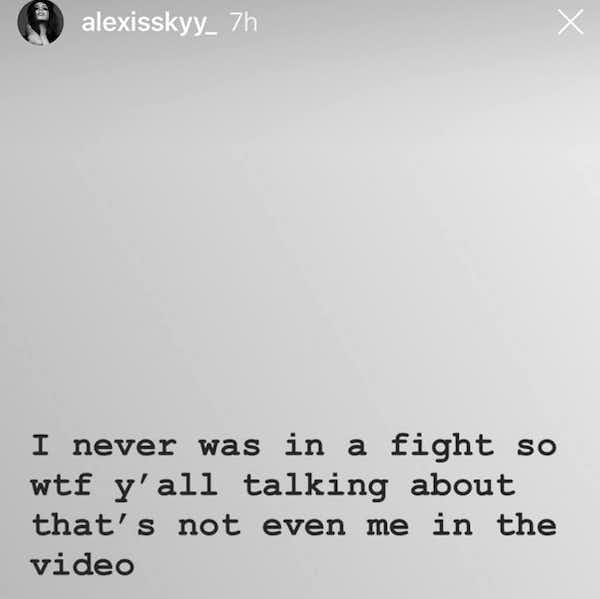 Regarding the fight video, she said, "That was not me in that video, Y'all people would say anything, talking about I got rolled down the hill like what are Y'all talking about."
Alexis Skyy has since posted a message on her Story reiterating that she was never involved in any fight. "I never was in a fight, so WTF Y'all talking about that's not even me in the video," she wrote.