Chris Brown says his ex-girlfriend Karrueche Tran boyfriend, Victor Cruz, needs a stylist.
It appears that Chris Brown is still thinking about his ex-girlfriends. He asked his fans on IG if It's "A sucka move to think about your ex?" He later added that he was just joking around, but still couldn't help himself in taking a few shots at Victor Cruz, the man who is now banging his ex.
"No shade boo, BUT PLEAS STLYE HIM. He look like he shopping off the manikin and trying to bargain wit the sales manager," Brown wrote while making references to Cruz's outfit. "Retired wrestler spanks. IM F***ING AROUND … good bless," he wrote, adding, "No shade … Just minor."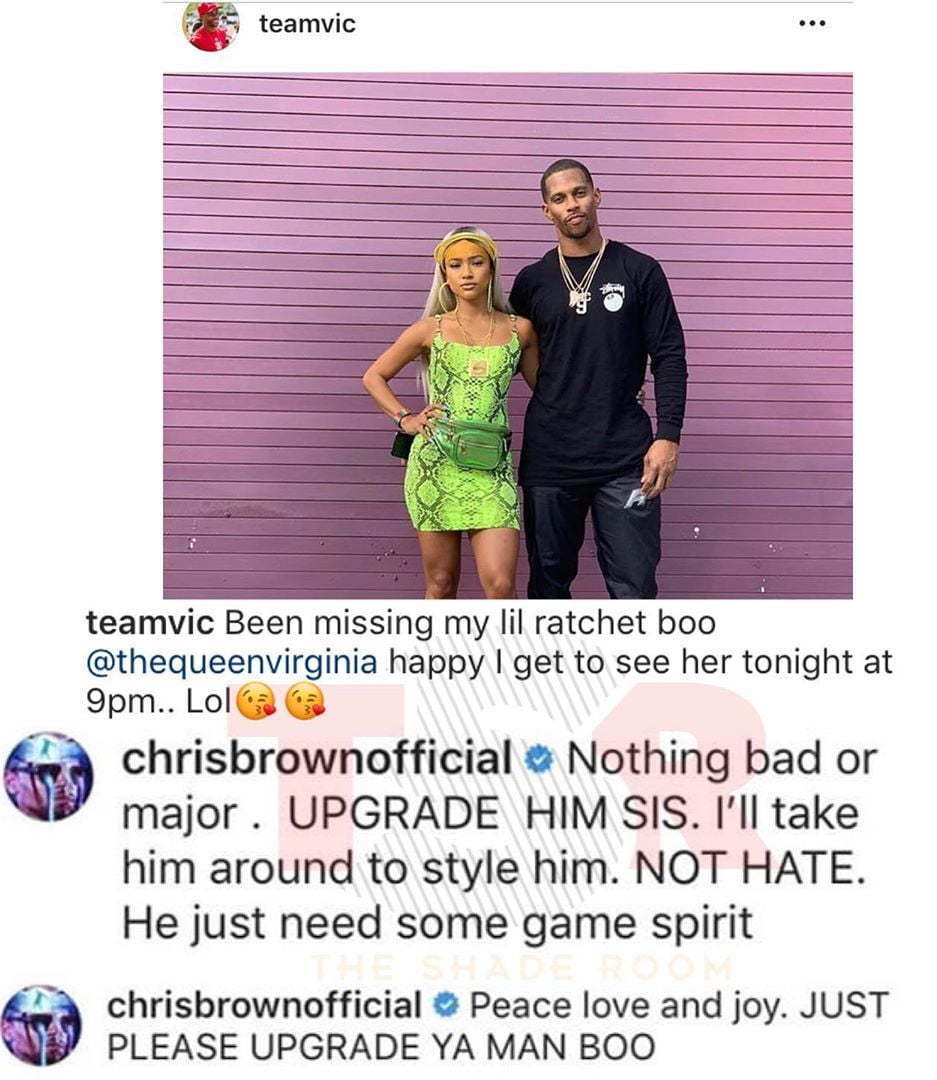 As if that wasn't enough, Chris Brown added, "Peace love and joy. JUST PLEASE UPGRADE YA MAN BOO." Neither Karrueche Tran nor Victor Cruz responded to Breezy's comments, but her fans took the opportunity to clap back. The R&B singer has never been shy about his obsession with Karrueche. He hounded her for months following their split in 2015, to the point where she wanted to get a restraining order. How can we forget the numerous fights with other artists who tried to talk to Karrueche in any way shape or form, including Quavo who she was rumored to be dating before hooking up with Victor Cruz.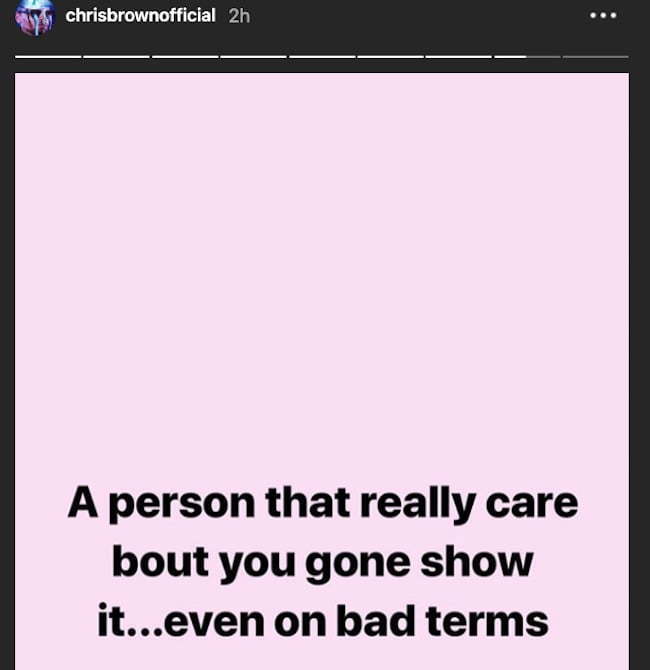 "Call me crazy but a man that's faithful IS an upgrade," one fan wrote while another added, "He still has feelings period if that's the case don't get yourself in another relationship smh embarrassing."
"How can you hate from outside of her relationship when you can't even get in lol," one person commented.
Karrueche Tran dumped Chris Brown in early 2015 when she found out that he was the father of a baby girl name Royalty. She found out after the story started trending online, and after confronting him, he confessed to her that he is the father.