A$AP Rocky is home and back with his friends, the Kardashian-Wests.
A$AP Rocky was released from jail in Sweden on Friday and has been seen back in Los Angeles surrounded by friends since he's touched down. The Harlem rapper was also spotted at Kanye West's Sunday service alongside his ex-boo Kendall Jenner. It would be likely that ASAP paid a visit to Calabasas to thank Kanye and his wife Kim Kardashian for campaigning for his freedom. The power couple brought ASAP Rocky's arrest in Sweden to the attention of President Donald Trump, who has taken credit for the rapper's freedom.
Photos show A$AP having a conversation with Kanye at the Sunday Service site, and Kanye is dressed in all white.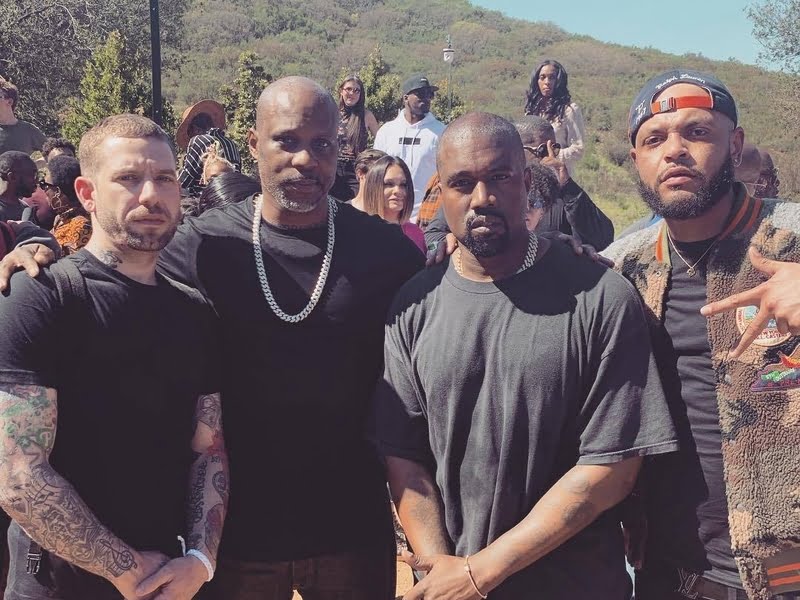 Cameras also caught Rocky's affiliate A$AP Ferg who was the first to put the public on notice of Rocky's conditions while he sat in solitary confinement.
The rapper spent over three weeks behind bars after a June 30 street fight got him charged with assault. On Friday a judge said he was free to return to the U.S. until a verdict is finalized in his case on August 14.
The 30-year-old rapper born Rakim Meyers has already booked his first show since his release from jail. Rocky will be performing at the Honda Centre in Anaheim, California on August 10, just a few days before a judge will decide his fate. Flacko called the incident a "difficult and humbling" experience and thanked all of the fans and his loved ones for their support.