A$AP Rocky is ready to get back to regular programming with several upcoming concerts Stateside.
Now that A$AP Rocky has finally touched back on American soil it's business as usual as the rapper can soon resume his regular work schedule following his unwelcome hiatus. Flacko is set to perform at his first major concert since his release from jail in Sweden. Next weekend will be his first scheduled performance in the US since his release. The "Wild For The Night" rapper will be performing at the Honda Centre in Anaheim, California on August 10th.
Fans who already have seats for future shows are probably waiting desperately for their date to come, considering the close call their tickets had to become useless. For those who can't contain their anxiety much longer, you can still get tickets for next weekend's Anaheim show online.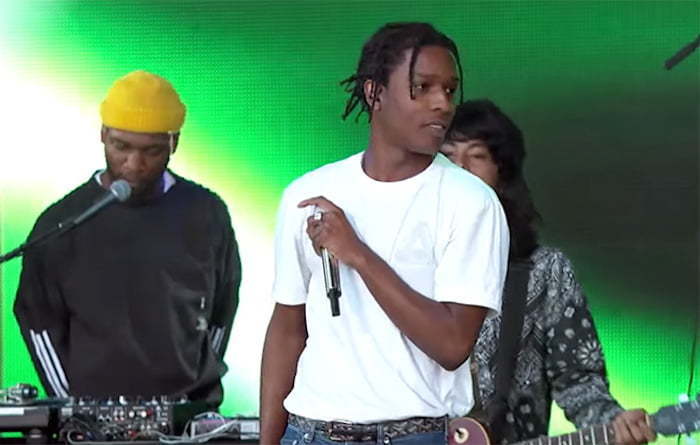 A judge presiding over the Stockholm district court in A$AP Rocky's trial on Friday ordered the rapper to be freed from his cell with immediate effect and granted him permission to go back to the USA as well.
Now that Pretty Flacko, who says he is 'humbled' by the tragic experience is back in the States, he only has this one show next weekend before his verdict is announced in a court in Sweden on August 14th. It's unlikely that A$AP will be convicted and have to serve time in prison in the Nordic country. Prosecutors have been demanding that the Harlem rapper serves at least six months behind bars.
During his detainment overseas, A$AP had been forced to cancel several shows. We later learned that Sweden might be liable to compensate the rapper for his losses if he's proven not guilty, but he has since rejected any potential legal earnings saying he only wishes to put the whole incident and lawsuit behind him.
I sincerely hope that this unfortunate chapter of A$AP Rocky's book has come to a certain close, so his other shows can continue without interruption, and no more fans will have to be disappointed. We can't wait for his performance in Anaheim next Saturday.