Boosie Badazz wants Starbucks to stay out of the breakfast business.
The Baton Rouge rapper is notorious for going viral on social media for his antics on the Gram. Last month, Boosie Badazz went on a wild rant about American Airlines mere weeks after he got some of his female fans to strip down on IG Live. Now he turns his attention to Starbucks, who is probably hoping that this video will go away pretty quick. It appears that Boosie was pretty hungry for some biscuits with jelly yesterday when he hit up a Starbucks joint. While they had the biscuits, he was told that the traditionally coffee joint does not serve jelly with their biscuits.
The Louisiana rapper blew a few when he heard that and later vents his frustrations in the video clip below. "I just left stupid azz Starbucks right," he started. "And they selling sausage egg and cheese sandwich, bacon egg, and cheese sandwich, but they do not serve jelly with their biscuits."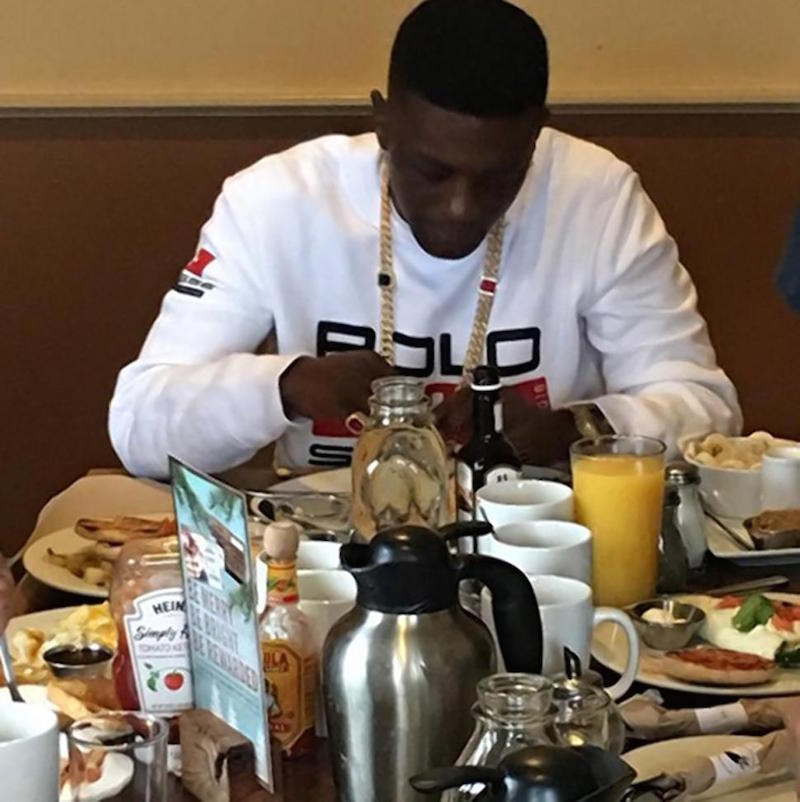 By then Boosie was furious about not getting his biscuits with jelly. "B*tch get out the f***ing business, get out the biscuit business Starbucks please," he yelled. "Serve your f***ing coffee and your chai latte and whatever else the f*** you serve and get out the mother****** biscuit game. If you don't serve jelly with your biscuit, you need to get out the breakfast game."
Clearly, Boosie Badazz never eats his biscuits without jelly, and the thought of eating it without some strawberry jelly infuriates him. Some of his fans seem to agree with his grouses. "He been throwing me off a lil lately but I'm with him on this 1 lmao Starbucks is a no for breakfast," one person wrote.
Another fan added, "I feel him!! That's the same way I felt when I asked for jelly. The employee gonna offer me some honey."